GlaxoSmithKline's Bribery Allegations in China Keep Growing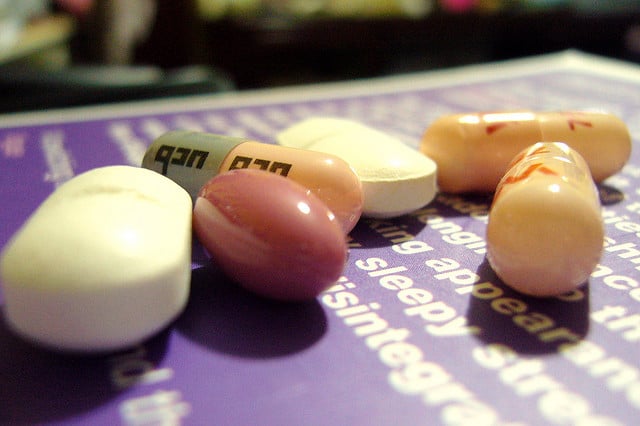 Four GlaxoSmithKline (NYSE:GSK) executives have been detained in China, as the country's Ministry of Public Security investigates allegations that the company's employees frequently offered doctors bribes for prescribing Glaxo's medicines.
The ministry is holding the Glaxo executives on suspicion of economic crimes involving $489 million, used to bribe doctors in various ways. Gao Feng, head of the economic crimes unit of the Ministry of Public Security, is leading the investigation. According to Gao, the alleged offenses have taken place since 2007, involving 700 travel agencies.
One way that the pharmaceutical giant allegedly bribed doctors was by offering them vacations through travel agencies. Travel agencies clamored to get on Glaxo's list, and even offered executives from the company sexual favors in return for booking vacations for doctors. "In order to win the favor of GSK, some travel agencies don't just offer money to their executives, but also sexual bribes," Gao told reporters.
Linjiang International Travel Agency is one organization that has been singled out for working with Glaxo illegally. According to the report, Linjiang falsely inflated budgets for training conferences, so that the extra cash could be used for bribes. The report also claims that Glaxo executives described how they lied about the number of people attending a particular conference to increase their allowance, and even collected cash for events that never took place.
Glaxo has announced that it will cut off ties with all travel agencies involved in the government probe. The company said in a statement that it, "shares the desire of the Chinese authorities to root out corruption. These allegations are shameful and we regret this has occurred. We are taking a number of immediate actions."
China has been cracking down on foreign companies operating within the country recently. However, Chinese authorities have also attempted to stop the practice of bribing doctors for years. The custom still continues, as doctors in the country continue to be over-worked and under-paid, leading many to accept bribes as a way to supplement their incomes.
Glaxo said it hasn't found any evidence of bribery in its Chinese operations, but that it would cooperate with the investigation. "Such behavior would be a clear breach of GSK's systems, governance procedures, values and standards. GSK has zero tolerance for any behavior of this nature," the company said in an emailed statement.
The detained executives are all Chinese nationals. The ministry said the point of the crackdown was to frighten pharmaceutical companies away from bribery — which drives up drug prices and increases the financial burden on patients — so that those companies can focus on research to create cheaper and better drugs.
Follow Jacqueline on Twitter @Jacqui_WSCS