Global Economy: Germany May Pass U.S. as Second Largest Exporter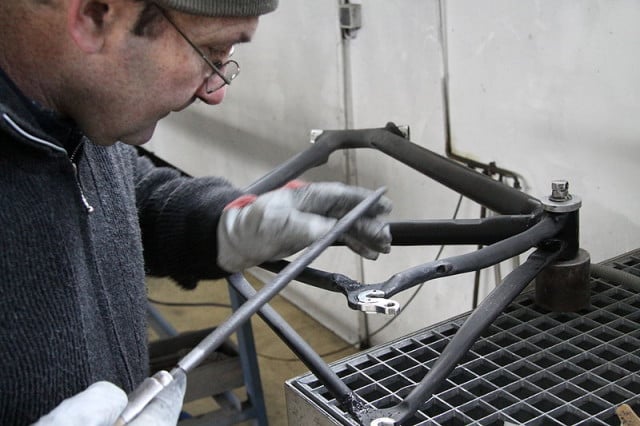 Germany could pass the United States as the world's second-largest exporter this year as an increasingly strong euro has the country's total exports gaining in value. The country's surpassing of the U.S. comes at a time when Europe's largest economy is losing global market share in trade. Since German unification after the end of communism, the country has not been able to match its high from the 90′s in accounting for 11 percent of global trade and DIHK Chambers of Commerce is predicting that to slip to 7 percent this year from 7.5 percent last year.
Moreover, as global trade is expected to grow 3.8 percent this year, German exports are set to slow to 2 percent growth, widening the divide between trade growth and Germany's exporters. There has been some economic growth in Germany where jobs have been slowly picking up along with manufacturing and commentators are announcing the end of the European recession as France also grew in the second quarter. All this activity has led to a stronger euro, and as trade values are accounted for in dollars, the country could be climbing the rankings.
DIHK foreign trade head Volker Treier told Reuters that, "Germany has the right stuff this year to overtake the United States into second place. That's due to the strong euro because trade data is calculated in dollars. Germany should also be able to hold onto second place in 2014 as well."
In the second quarter of the year Germany grew 0.7 percent — a number that was above expectations — as low employment there has helped out consumption and bolstered some domestic firms. France also joined the growth bandwagon, finding a half a percent of growth, despite lacking a pickup in investment. However, according to a Reuters poll, a larger quickening of growth isn't set to hit Europe until 2015 as the weaker countries are still proving to be a drag on bloc-wide growth.
German manufacturing made a triumphant return to growth in July as well with Markit's PMI index ticking upwards to 50.7 from 48.6 previously. Numbers over 50 represent an expansion, while numbers below 50 represent a contraction. Markit economist Tim Moore told Reuters that, "Consumer and intermediate goods producers saw the greatest rises in output volumes during July, while only the export-focused investment goods sector failed to achieve an expansion of production."
The United States is doing okay as well, though Germany's passing of the world's largest economy in exports may be inevitable as long as the euro is gaining ground. The U.S. represents one of Germany's two largest exporting markets with France being the other. China is the 5th largest consumer of German goods, though the potential of a slowdown there could prove to damper Germany's firms which have heavy investment in that market.
Don't Miss: 5 Government Agencies Hit Hard by the Sequester.