Global Ranking of Retailers Sees Biggest Gains for Discount Brands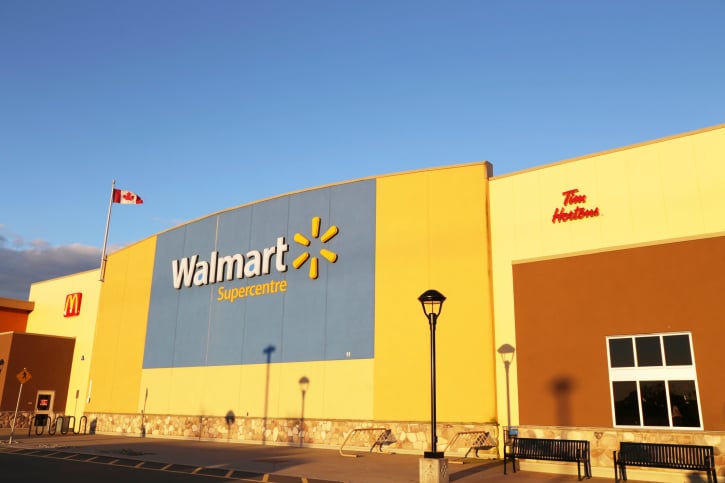 Interbrand released its 2014 Best Retail Brands Report on Tuesday, with Walmart (NYSE:WMT) maintaining its substantial lead as most valuable brand, despite a 6 percent slip in ranking. Distantly rounding out the top five retailers in North America were Target (NYSE:TGT), Home Depot (NYSE: HD), Amazon (NASDAQ:AMZN), and CVS (NYSE:CVS). The largest ranking gain was held by Macy's (NYSE:M) at a 383 percent increase. Best Buy (NYSE:BBY) performed the worst with a 41 percent drop in value.
The two common themes between all gaining brands was the ability to leverage a competitive advantage by adapting to consumers' increased online shopping habits as well as effective evaluation of sales data to anticipate and tailor customer demand. Ecommerce, led by Amazon, is rapidly dominating the retail market and expected to outpace brick and mortar sales by 2017. Traditionally, modeled stores have raced to keep up with the digital landscape and create innovative online experiences. Macy's stood out this year as a "digital hybrid model," growing its brand value by utilizing consumer data to customize their shoppers' experience as well as increased their digital technology to integrate mobile, online, and in-store purchasing options.
Walmart commanded a strong lead in the North American retail sector, ranked at $100bn more valuable than their nearest competitor, Target. However, they were the only top ten retailer whose ranking slipped, due to their consumers' increasing preference for small box discount and dollar stores as well as fierce competition from ecommerce brands such as Amazon. In recent years, Walmart has focused on increasing their online profits, but still struggles to gain a competitive edge. MarketWatch reports that 19 percent of Walmart's in-store customer base shops at Walmart.com, compared to 53 percent also buying on Amazon.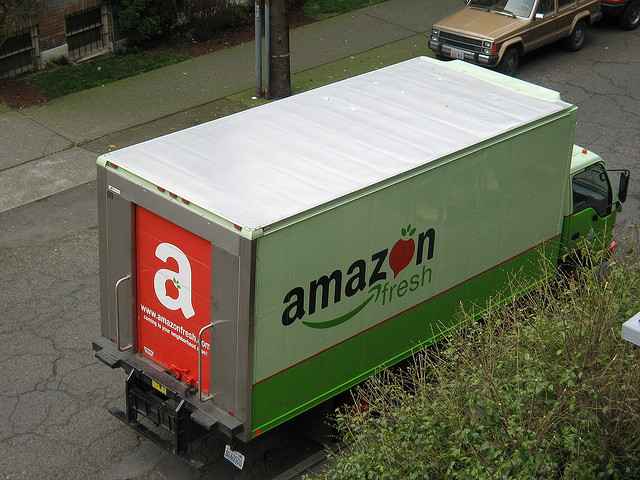 Gaining the most market value in the top ten was Amazon, whose growth was described by Interbrand as "relentless" in its quest to be an everything store lacking direct competition. The online retailer saw a 22 percent increase in net sales last year despite a $3.5bn loss in shipping fees, which will be presumably offset with Amazon Prime's increased membership fees. Expanding into the entertainment industry with original programming planned for their newly introduced streaming media player, Fire TV, analysts predict that Amazon will soon sell 85 percent of the same products sold by other retailers at more value-driven prices.
Last weekend, Amazon debuted its second device in a month with the Dash wand. Meant to aid their AmazonFresh grocery delivery service that is currently limited to trial cities Seattle, San Francisco, and Los Angeles, the Dash contains a built-in microphone and barcode scanner, allowing customers to easily build an AmazonFresh grocery list from their 500,000 item inventory using Wi-Fi and eliminating the need to type on a smartphone app.
Other retailers with increased value included DIY giant, Home Depot, whose improvements in digital retail this year paid off with growing online and in-store sales. Discount apparel and home goods brand T.J. Maxx ranked 22 percent higher than last year, attributed to its ecommerce site relaunch following an eight year hiatus. Direct marketer and outdoor recreation retailer Cabela's (NYSE:CAB) saw a 27 percent rise in its value due to shifting expansion strategies, preferring to concentrate on opening locations with smaller footprints than its tourist destination legacy stores, which present challenges in size and expense.
Wall Street had no immediate response to the report. Amazon's shares rose 3 percent to close at $327 while CVS' stock dipped at news that the drugstore chain will pay the SEC $20 million to dispose of fraud charges stemming from a 2009 debt offering.
More From Wall St. Cheat Sheet: