GM Beats Saab Suit, Boeing Ups Its Long-Terms, and 3 More Hot Stocks
General Motors (NYSE:GM): A lawsuit filed against GM by Dutch automaker Spyker has been tossed out by the judge, who sided with GM in the $3 billion suit that alleged GM unfairly blocked the sale of the Saab band to a Chinese firm. Spyker bought the Saab brand from GM in 2010, but it went bankrupt less than a year later. Spyker then tried to sell the troubled Swedish nameplate to a Chinese firm, but GM stopped the sale, saying it had the right to protect its intellectual property. Spyker argued that the deals didn't involve GM's proprietary technology.

Boeing Co. (NYSE:BA): Boeing has raised its 20-year forecasts for airplane demand to 35,280 new jets worth about $4.8 trillion, effectively a doubling of the world fleet. "This forecast gives us confidence as we increase our production rates," the company said. Both passenger and air cargo traffic is expected to grow by 5 percent annually.

Delta Airlines (NYSE:DAL): A partnership between Delta and Virgin Airlines is on the verge of being approved by the European Union, a significant step towards Delta's purchase of a 49 percent stake in the British carrier. The administrative arm of the 27-member Union and the body that regulates and scrutinizes such deals doesn't think that the deal will unduly disrupt competition in the air travel industry, sources familiar with the matter told Reuters.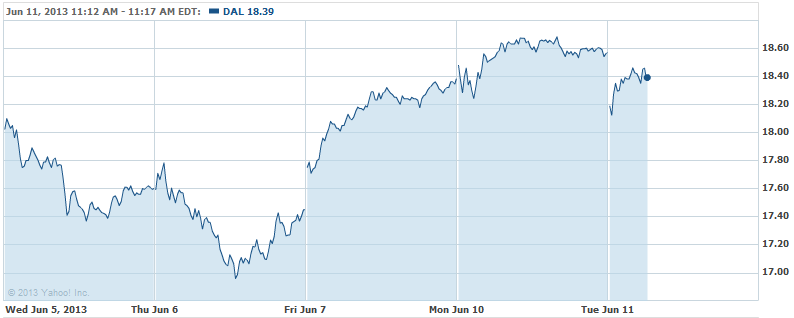 Ford Motor Company (NYSE:F): Adding on to the 2,200 jobs that Ford has already brought to the U.S., the company will be rounding that number out to about 3,000 with 800 new white-collar U.S. workers during the next six months, the company confirmed. The slots fall primarily in engineering, information technology, product development and manufacturing, and will help Ford keep up with the surging demand for vehicles this year.
GameStop (NYSE:GME): Following Sony's (NYSE:SNE) PS4 announcement on Monday, the market seems to have found its gaming model to be beneficial for GameStop, as shares are up over 8 percent. Though observers were expecting the worst for the game retailer, it seems that both the PS4 model and Xbox model will be friendlier to it than anticipated.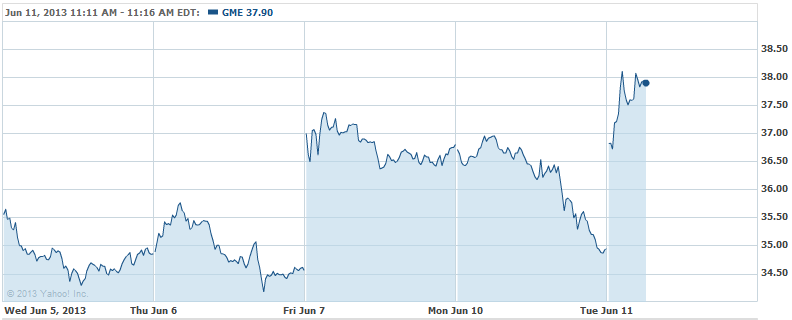 Don't Miss: Nissan and Ford Face Major Rebranding.