GM Expands SUV Recall, Time Warner's Superman Flick Soars, and 3 More Hot Stocks
General Motors (NYSE:GM): GM has expanded its SUV recall to include 480,000 vehicles, issued originally to address a potential fire risk. The company added 231,000 vehicles to the program, which now includes the 2006 Chevrolet Trailblazer EXT and GMC Envoy XL and 2006-2007 Chevrolet Trailblazer, GMC Envoy, Buick Rainier, Saab 9-7X and Isuzu Ascender. GM said it has received 58 reports of vehicle fires and 11 minor injuries related to the issue, and recommends parking the vehicles outside until the issue is resolved. About 443,000 of the affected vehicles are in the United States.

Time Warner (NYSE:TWX): The film studio's Man of Steel brought in $125.1 million ove the weekend, far over analyst estimates and lending potential for Time Warner to establish the franchise into a trilogy. "Anything over $100 million means the franchise is back," says Jeff Bock, vice president and chief analyst of Exhibitor Relations. "The studio gave the movie the right tone for today's audiences — something dark."

Starbucks (NASDAQ:SBUX): The coffee giant has shared with Belus Capital that it intends to open a new juicery within the next few weeks, bringing its coffee-based beverage know-how to the juice-bar market with certified "mixologists" to bring the same customer loyalty that the coffee division enjoys to its new enterprise.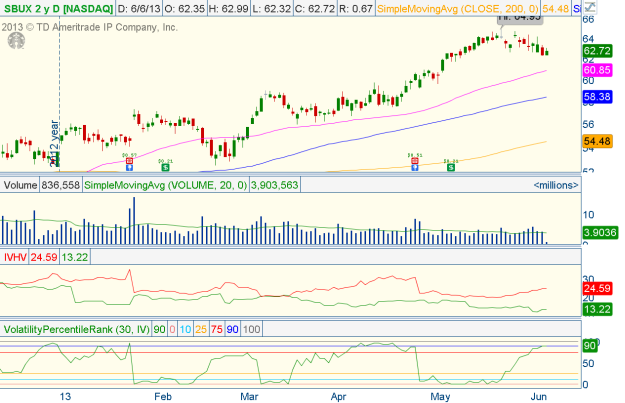 AT&T (NYSE:T): Telefonica (NYSE:TEF) is denying reports of a $93 billion bid from America's second largest wireless carrier, following a Spanish newspaper report that said the government had halted a 70 billion-euro offer for the European carrier. The resulting entity would have created the largest telecom company in the world, but "Telefonica has not received any approach or spoken or written indication of interest," a spokesman for the company told Reuters. 
Don't Miss: Will GM's New Recall Affect Consumer Views?