GM Gets Family Friendly, Facebook Brings Ads to Instagram, and 3 More Hot Stocks
General Motors Co. (NYSE:GM): General Motors has launched a new employee discount strategy that aims to simplify the pricing discounts that its employees and retirees receive when buying the U.S. automaker's products. "We took a really complicated program, dramatically simplified it, and we expanded the eligibility to more family members in direct response to employee and dealer feedback," GM spokesman Jim Cain said to Reuters. "At the end of the day, it's designed to drive sales."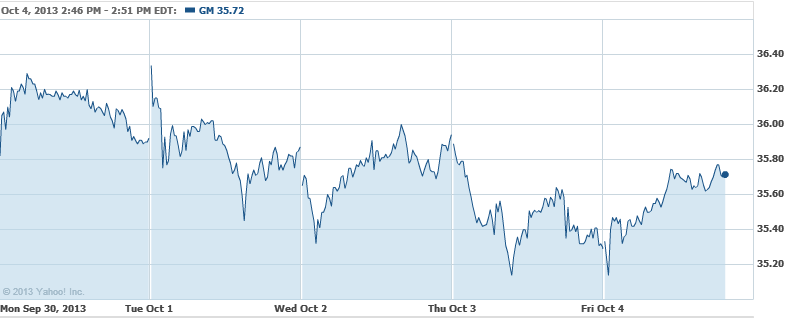 Facebook Inc. (NASDAQ:FB): "Our aim is to make any advertisements you see feel as natural to Instagram as the photos and videos many of you already enjoy from your favorite brands. … If you see an ad you don't like, you'll be able to hide it and provide feedback," Instagram said as it announced that it will be showing its U.S. users "an occasional ad" in their feeds in the next couple of months. Further, Facebook will be adding support for Instagram, Flickr, Pinterest, and Tumblr photos to its Facebook Home Android interface to help smooth out the troubled program.

BlackBerry (NASDAQ:BBRY): Canadian wireless giant Rogers has announced that it will not be carrying the new BlackBerry Z30, a larger version of the Z10. The move is yet another dent in BlackBerry's operations and comes shortly after T-Mobile announced that it would not be stocking BlackBerry hardware in its stores. Canadian telcos Bell and Telus still plan on selling the device.

IMAX Corp. (NASDAQ:IMAX): IMAX shares have been selling off rapidly as analysts surmise that fans won't be very excited about the 2014 film lineup, but bulls see upcoming fourth-quarter titles such as Gravity, The Hobbit: The Desolation Of Smaug, and The Hunger Games: Catching Fire as significant catalysts for IMAX theaters.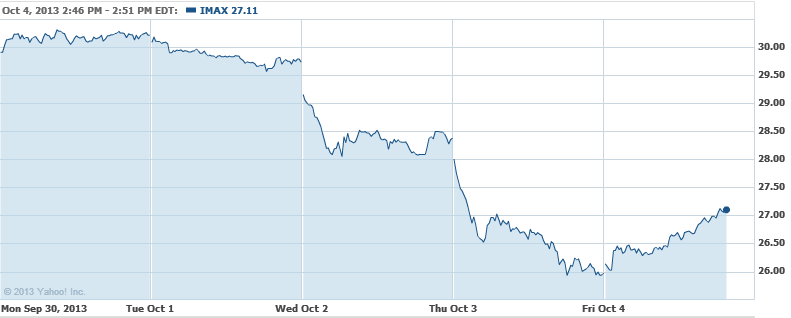 Sotheby's (NYSE:BID): Sotheby's has adopted a shareholder rights plan in order to protect itself in the event a group acquires 10 percent or more of the company, or 20 percent for Schedule 13G reporters. Seeking Alpha notes that the poison pill follows news from earlier this week that Daniel Loeb's Third Point Capital was boosting its position of Sotheby's and pressuring management for changes.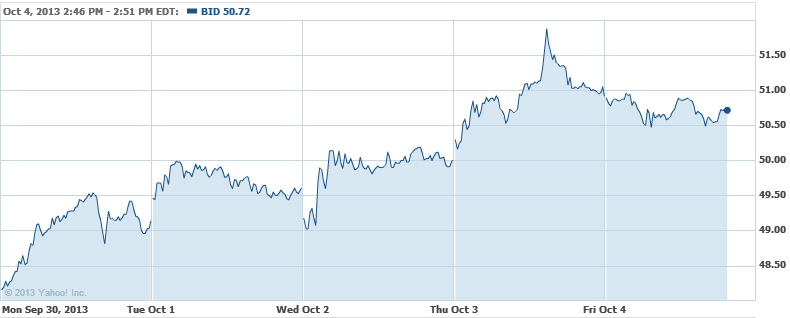 Don't Miss: 5 Features That Make the New Cadillac CTS Worth Waiting For.