GM Predicts Big Margins and 4 Other Hot Stocks
Time Warner (NYSE:TWX)  Game of Thrones, which is a fantasy series devised after George R.R. Martin's best-selling epic novel series A Song of Ice and Fire, is valuable to HBO and its parent company Time Warner, aiding the network in expanding domestic subscriptions and revenue in 2012.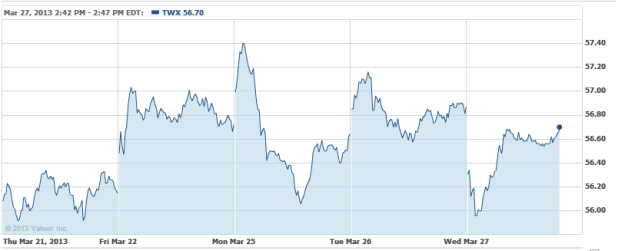 AMC Networks (NASDAQ:AMCX)  Breaking Bad, the award-winning AMC TV series is set in Albuquerque and presently is filming its fifth and final season in and around that city. The series follows the character Walter White producing and selling methamphetamine with a former student named Jesse Pinkman, who is portrayed by Aaron Paul.

ConAgra Foods (NYSE:CAG)  Expanding operations in sub-Saharan Africa and other developing regions, firms like ConAgra Foods have joined initiatives such as the Roundtable on Sustainable Palm Oil and formed certifications such as Fair Trade to oversee business practices and encourage improvements.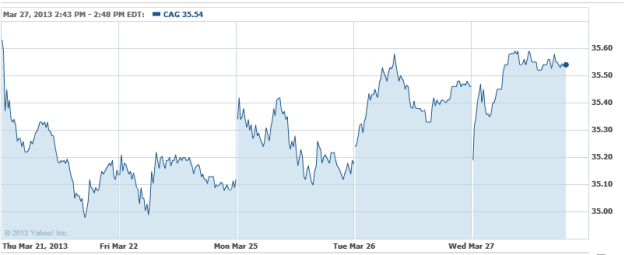 J.C. Penney & Co. (NYSE:JCP)  The iconic department store retailer has resumed its marketing strategy of raising prices and then discounting them on its own brands in an effort to protect profit margins, and win back the bargain-conscious shoppers it lost in 2012.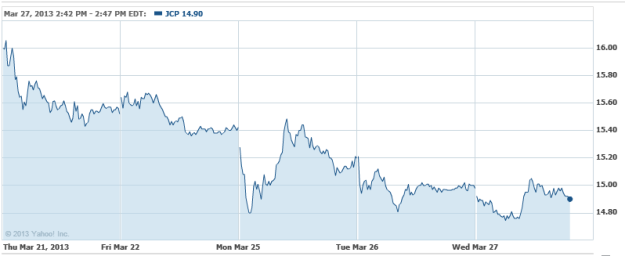 General Motors Company (NYSE:GM) GM North American Chief Financial Officer Chuck Stevens said that his company is getting set for 10-percent margins over the next several years via "a fairly significant improvement" in both revenue and cost structure. Stevens added that the iconic automaker needs an additional $2.5 billion to $3.5 billion in earnings against its current revenue base to reach that goal, on Wednesday during an investor conference held concurrently with the New York auto show.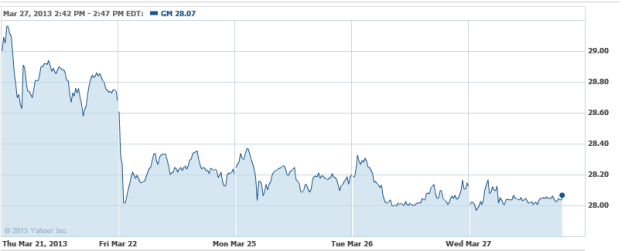 Don't Miss: Cadillac's New CTS Is Geared To Take On Germany.