GM Reaches Preliminary Deal to Close Opel Factory and 2 More Heavily Traded Stocks to Follow
General Motors Co. (NYSE:GM): Current price $38.60
On Monday, the Opel division of General Motors reported that it has reached a preliminary accord with workers to shut its factory in Bochum at the end of 2014, showing that European automakers have tried to slow down the attenuation of manufacturing capacity. Opel had already said that it would close the factory, which builds Zafira minivans and employs some 3,200 persons. However, the arrangement with the Opel workers' council would permit the company to stop production at the end of next year without the protests or work stoppages that have damaged efforts by firms such as Ford or PSA Peugeot Citroën to shut their facilities.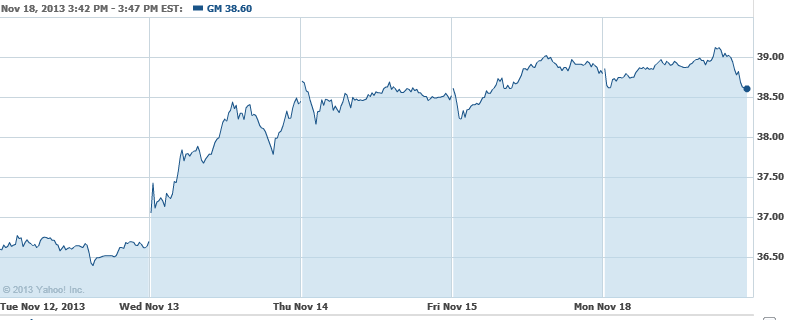 Cisco Systems Inc. (NASDAQ: CSCO): Current price $21.24
Cisco and the New York Academy of Sciences on Monday announced that two new partners, the City of Buenos Aires, and the State University of New York, will join the Global STEM Alliance. Cisco and the New York Academy of Sciences have formed the Global STEM Alliance to bring curriculum resources, inter-generational mentorship and access to state-of-the-art science and tech research to students around the globe. Malaysia and the City of Barcelona were the first to join the Alliance in October at the Internet of Things World Forum held in Barcelona on October 29.

J.C. Penney & Co. (NYSE:JCP): Current price $8.67
According to Forbes, J.C. Penney is expected to post a wider loss than in 2012 when it reports third quarter earnings on Wednesday, with analysts anticipating a loss of $1.86 per share, down from a loss of 93 cents per share year-over-year. During the past three months, the consensus estimate has slumped from a loss of 85 cents. For the fiscal year, analysts are forecast a loss of $5.38 per share. After seeing $2.93 billion a year ago, analysts project revenue to fall by 4 percent year-over-year to $2.80 billion for the quarter. For the year, revenue is expected to be reported at $12.01 billion. Penney's shares are down by about 4 percent in late afternoon trading.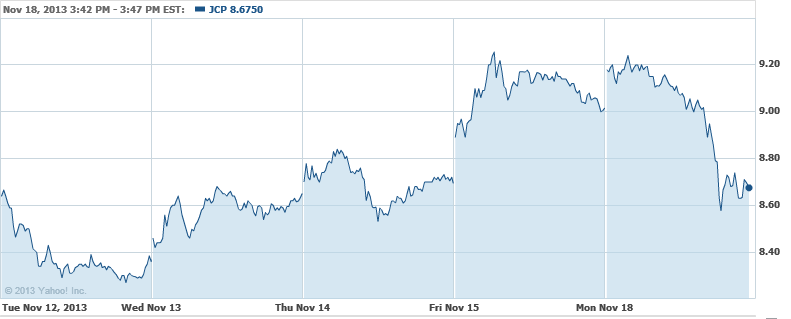 Don't Miss: 8 Small Luxury Cars Selling Big Across America.