GM Readies the Troops, Domino's Delivers, and 3 Other Hot Stocks
General Motors (NYSE:GM): In efforts to combat its slipping market share, GM is preparing a slew of new vehicles across several categories to help reinvigorate its four sub-brands (Chevrolet, Cadillac, Buick, and GMC). Soon, the oldest cars one will be able to buy new will the be Chevy Cruze, launched in 2010 as a 2011 model, and the Buick Verano, which was released in 2011 as a 2012 model. Every other unit in the lineup will be new or refreshed. "The landscape has never been more competitive, especially in the mainstream as opposed to the luxury," Rebecca Lindland, principal of Rebel Three Media & Consulting, said in a telephone interview.

Domino's Pizza (NYSE:DPZ): Domino's has delivered earnings of $0.59, beating by $0.04. Revenues were also strong, clocking in at  $417.6 million — beating by $3.83 million. Same-store sales rose 6 percent, aided by technological advancements that the company claims helped boost its productivity. The pizza chain added 75 locations to its roster over the quarter.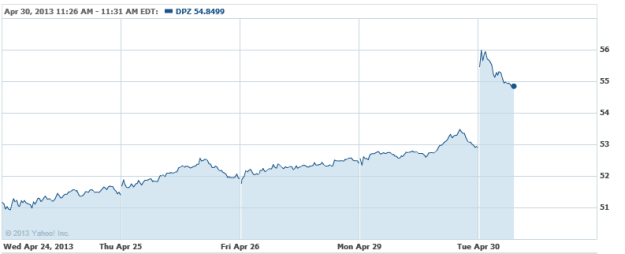 Martha Stewart Omnimedia (NYSE:MSO): Though earnings fell in at -$0.05, the company was able to post revenues of $37.2 million. "First quarter results were a bit better than expected on the bottom line," said Dan Taitz, Interim Principal Executive Officer. "but overall in line with our plans as we position MSLO for the future."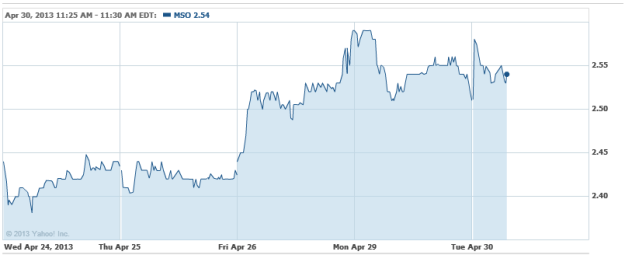 British Petroleum (NYSE:BP): BP's quarterly revenue of $4.2 billion beat estimates by a significant $1 billion, and took many analysts by surprise. Despite a full three months of production from the Skarv North Sea field and from its Angola PSVM facility, BOE production fell 5 percent year-over-year, though the decline was in-line with estimates. Downstream profit rose to $1.3 billion from $490 million in the year-ago quarter, aided by improved fuel trading.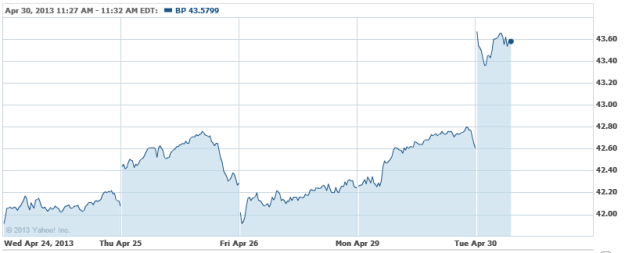 Anheuser-Busch InBev (NYSE:BUD): Brazil and Russia proved to be difficult markets for the company, although growth in China helped the company earn $1.22 per share, $0.16 over estimates. Revenue fell just short however, with $9.17 billion missing by $0.04 billion. Though the company held rough weather accountable for subpar U.S. performance, questions over its pricing strategy have been more concerning to investors.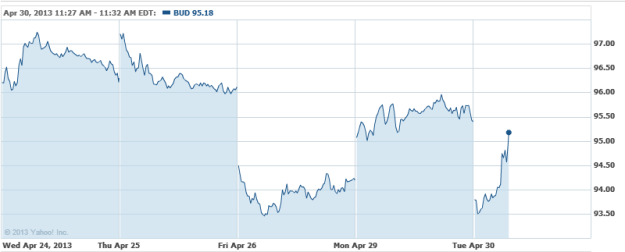 Don't Miss: Ford Revs Up Car-Making With This Company.