GM Retools CEO Compensation, Amazon's Income Rivaled Only By Spending, and 3 Other Hot Stocks
General Motors (NYSE:GM): The board of America's largest auto company have changed up CEO Dan Akerson's pay structure, to reflect the notion that he may retire within the next three years, when his long-term restricted stock vests. Akerson's compensation — subject to federal review due to 2009′s bailout of the company — was raised 44 percent last year, to $11.1 million. That includes $1.99 million in restricted stock units that were earned as part of his 2011 compensation package and granted in 2012, the SEC filing said.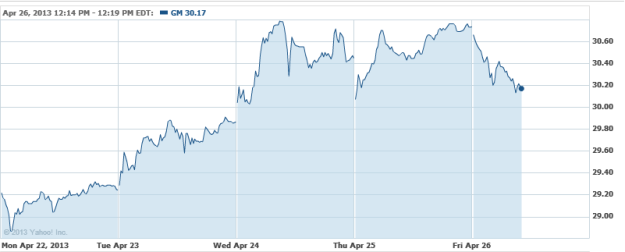 Amazon.com (NASDAQ:AMZN): Though the web retail giant has posted significant growth — 22 percent, to be specific — the retailer has not been sitting idly by, watching the cash pour in. Au contraire, the firm has been watching the money pour out as well, as it rivals its huge income with huge investments which also increasing 22 percent. Large amounts of the cash outflow has gone toward jacking up the company's instant video streaming division, where license fees can cost a lot, and quick — just ask Netflix (NASDAQ:NFLX).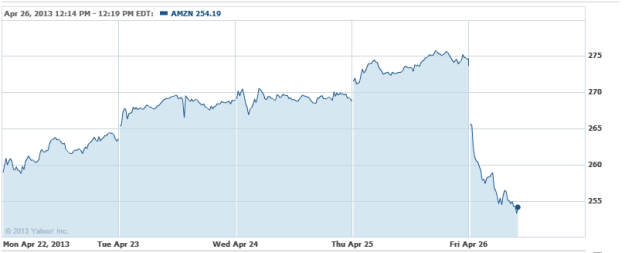 Microsoft (NASDAQ:MSFT): Microsoft has left the courtroom victorious, after a judge ruled favorably for the Washington-based firm in a lawsuit against Google (NASDAQ:GOOG). The search engine giant was demanding that the company pay nearly $1 billion annually for industry standard media-streaming and WiFi patents to Motorola — Microsoft got off with paying a mere $1.8 million per year. Perhaps more importantly, the ruling has profound effects for out-of-control patent warfare that has consumed the tech industries.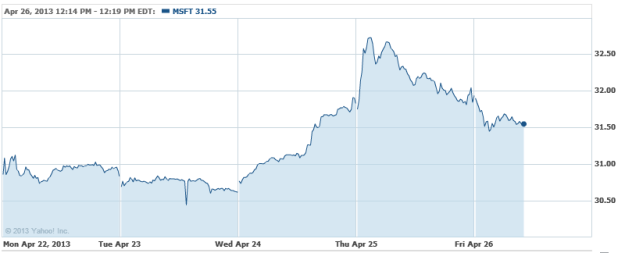 Ford Motor Co. (NYSE:F): Western China is developing a voracious appetite for cars, as rates of purchases are twice as fast than the wealthier coastal cities. The news bodes well for Ford, which has touted a strategy of investing in plants in the region, capable of producing over 1 million vehicles per year.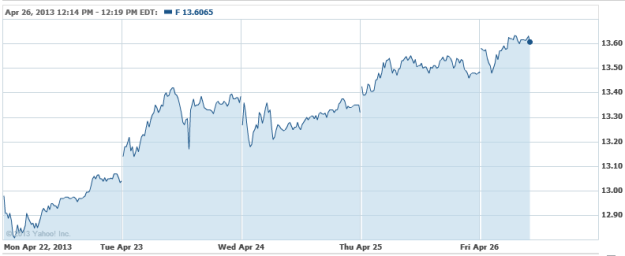 Don't Miss: Is Ford's 'Supersegment' a Boon or a Burden?