GM to Idle Workers For Retooling and 2 More Heavily Traded Stocks to Follow
General Motors Company (NYSE:GM): Current price $35.03
The automaker is investing $390 million at an engine plant in Michigan, but said that it will lay off 430 workers while the factory is closed for retooling. GM spokesman Robert Wheeler said Friday in an e-mailed statement that the Romulus facility near Detroit will manufacture a new, more fuel-efficient V-6 engine when work resumes late in 2015, commenting, "Our employees knew this was coming for a while and that it will require them being laid off during that period." Wheeler also reported that the 430 permanent employees will be furloughed in different phases starting in August, and that GM also has 130 temporary employees whom it has no obligation to retain under its United Auto Workers contract.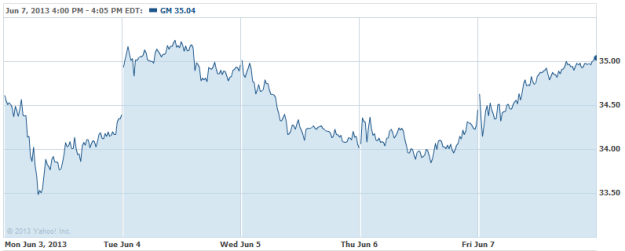 EMC Corporation (NYSE:EMC): Current price $24.74
This week, the data storage equipment company EMC issued a $5.5 billion transaction aimed primarily at raising money for the benefit of shareholders, similar to actions by Apple a few weeks ago. Bankers predict that EMC will not be the last to take the somewhat rare step of issuing debt for the sole purpose of paying for a higher dividend and share buyback program. A number of maturing tech companies are being pressed to get real in regards to returning cash to shareholders, and since Apple opened Pandora's box, so to speak, shareholders are quite likely to push others to do the same.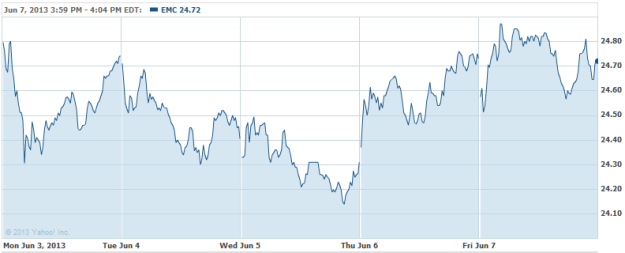 AT&T (NYSE:T): Current price $
On Friday, AT&T provided data on subscriber addition for the second quarter. The update indicates solid growth in U-verse broadband and television subscription. What is more, the carrier also projected a net addition of roughly 500,000 in its post-paid wireless services. Management continues to anticipate full-year revenue growth in excess of 2 percent. AT&T said that it is seeing a surge in its wireless business, especially the post-paid segment, from promotional strategies that it had begun.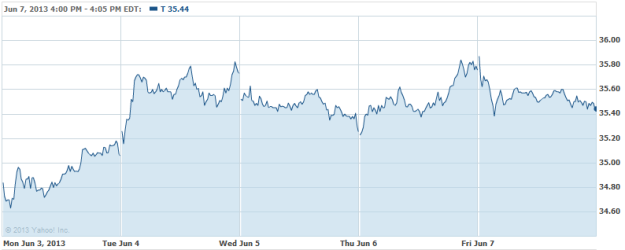 Don't Miss: Small Vans Mean Big Business For Ford and GM.