GM Tops Toyota in J.D. Power Survey and 3 More Hot Stocks
General Motors (NYSE:GM): GM has replaced Toyota (NYSE:TM) in the top slot in J.D. Power's Initial Quality Study, for the first time in the 27 years that the study has been executed. Chevrolet, Buick, GMC, and Cadillac all ranked above average in the study, and even displaced the traditional luxury marques in the top five. Overall, vehicle quality fell — due largely to problems with high-tech infotainment systems — while the more mechanical components strengthened.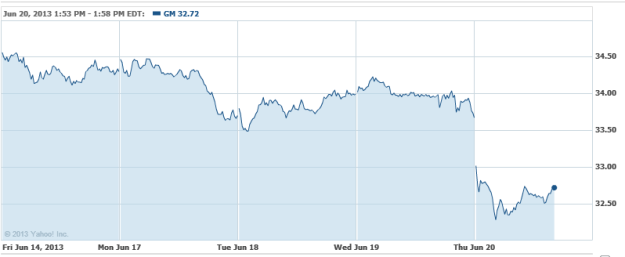 IMAX (NYSE:IMAX): IMAX has inked a revenue sharing contract with Cinestar, based in Germany. Under the agreement, Cinestar will be able to use IMAX's latest laser digital projection system in its theater in Berlin. "Germany is a large and under-penetrated market for IMAX and we believe that strong partnerships with premium exhibitors are key to supporting our network expansion efforts," the company said in its statement.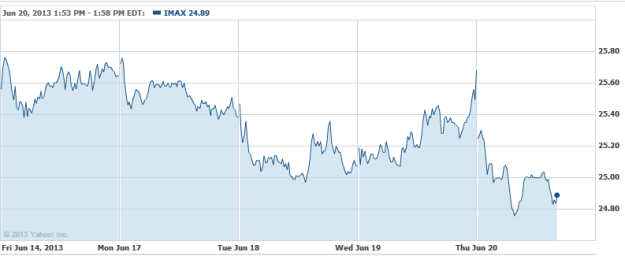 Rite Aid (NYSE:RAD): First quarter results are in: EPS of $0.09 fell in-line with expectations, while revenue of $6.29 billion narrowly beat by $0.02 billion. Sales fell during the quarter, largely due to the profound impact of lower cost generics on the market. Same store sales registered a 2.5 percent loss for the period. The company remodeled 108 stores during the quarter, to bring the number of wellness stores company-wide to 905.

Ford Motor Company (NYSE:F): CEO Alan Mulally, while musing on China, believes that the country could eventually — and in time — become a major export hub for the automaker, helped greatly by its partnership with Jiangling Motors which has seen Ford's capacity in China increase. Not so great news for the domestic market, which has seen Ford's production moved out to places like Mexico as the company seeks to widen its margins.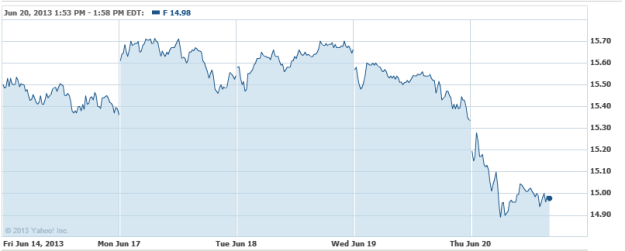 Don't Miss: Chrysler Puts Defiance Aside and Issues Recall.