GM Welcomed Back to S&P, Barrick Sees Further Delays, and 3 More Hot Stocks
General Motors (NYSE:GM): With Heinz (NYSE:HNZ) being picked up by Berkshire Hathaway and 3G Capital, the company's spot on the S&P 500 will be awarded to Michigan's own GM. The auto manufacturer will also be awarded on S&P's 100, again in place of the famed ketchup company. Certainly a testament to General Motors' turnaround, as it was just four years ago that the company filed for bankruptcy and received a generous helping hand from the U.S. government.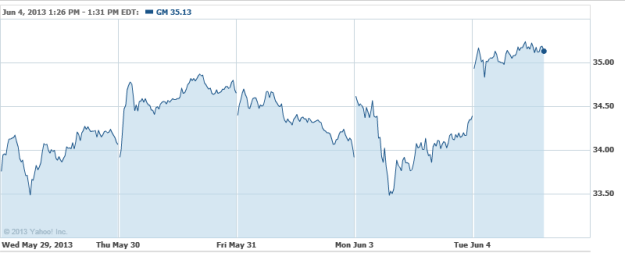 Barrick Gold Corporation (NYSE:ABX): Though it shouldn't come as much of a surprise, Barrick is now expecting the delays at its Pascua Luma project to exceed 2014. Moreover, to through some salt in the wound, the costs will most likely surpass the $8 billion to $8.5 billion estimate. The company will "evaluate all alternatives" for Pascua-Lama, though it will in all likelihood hold on to the project as it is such a crucial asset.

Bank of America (NYSE:BAC): After hours of sitting through pre-hearing motions — including a request for a delay from the "objectors group," — of which AIG (NYSE:AIG) is a prominent member — the Article 77 hearing began, with Bank of America as the de facto defendant. BNY Mellon is the actual defendant, as it was assigned to be the trustee for the 530 Countrywide mortgage trusts in question. Expect the hearings to drag out, despite the desire for a quick solution.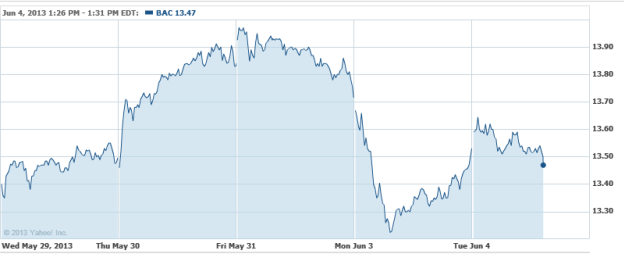 Verizon Wireless (NYSE:VZ): The nation's largest wireless carrier is reportedly putting down big money on pro football, as the company has reportedly inked a $1 billion agreement with the NFL for four years. The agreement allows Verizon customers who sign up for the service to be able to access NFL games on Sunday, Monday, and Thursday night games this season, as well as NFL Network and NFL RedZone. Verizon customers will be able to watch all home market games on their mobile phones, as well as all post-season games, including the Super Bowl.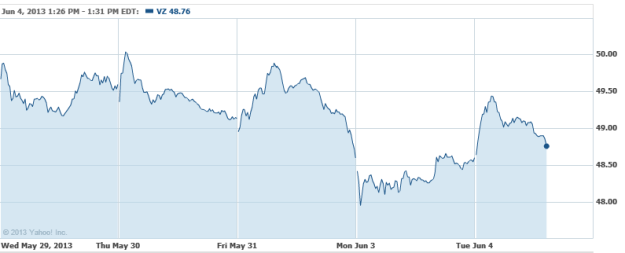 ARM Holdings Plc (NASDAQ:ARMH): ARM has prepped its Cortex-A12 core that will find its way into midrange smartphones for 2014, The Verge is reporting. The new core will offer 40 percent more performance over the incumbent Cortex-A9, which appears in chips like the Tegra 3. Interestingly, it will be built alongside the smaller Cortex-A7 in ARM's big.LITTLE configuration, which will allow a sort of duel function within the chip. The phone can use the A12 when it needs power, but then switch over to the A7 when increased battery life takes precedence.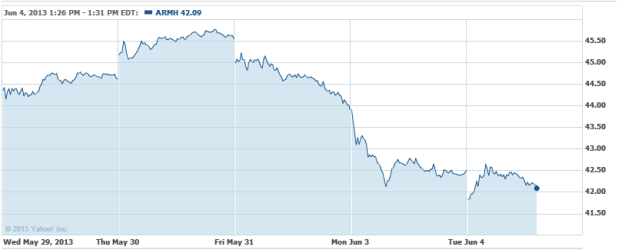 Don't Miss: Can Small SUVs Excite America? Ford Thinks So.