GM's Akerson Might Exit Next Year, Job Rumors at Barclays, and 3 More Hot Stocks
General Motors Co. (NYSE:GM): Automotive News is reporting that GM Chief Executive Dan Akerson may step down next year, though no formal search for a replacement has been initiated. Akerson's exit plans were put up for speculation in April, when GM disclosed that his compensation structure had been changed.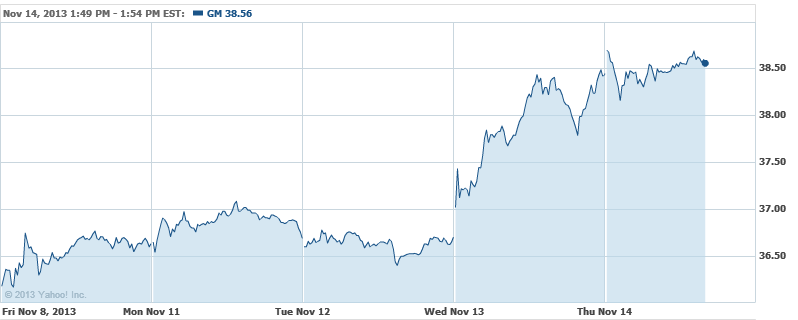 Barclays PLC (NYSE:BCS): A  trade union reports that Barclays is preparing to cut 1,700 jobs from its U.K. branch network, accounting for roughly one person per each branch in the country as it delves deeper into cost-cutting mode as per industry trends. The union, however, said that such a maneuver would be a "colossal mistake," adding that "such a massive reduction will be very detrimental to the bank and will also be hugely challenging for the staff remaining."

Barnes & Noble Inc. (NYSE:BKS): While Barnes & Noble was placing a large chunk of hope on its new Nook GlowLight, the general chatter indicates that that the e-reader — which is offered at the same price as Amazon's Kindle Paperwhite — won't do enough to re-energize the company's struggling hardware operations.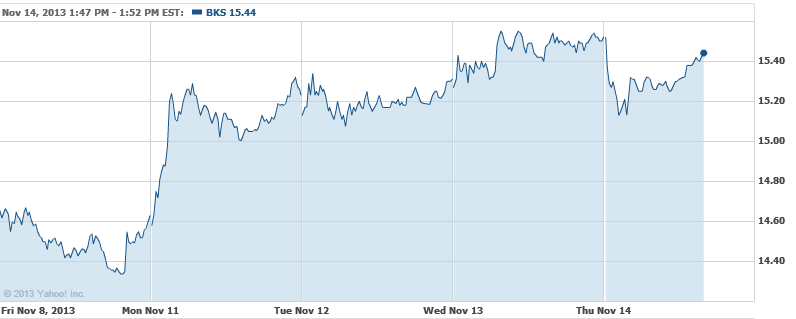 Office Depot Inc. (NYSE:ODP): Shares are up as Bank of America comes out with positive words on the company and its new leadership while boosting its rating from Underperform to Buy; the firm lifts its price target to $6.50 from $3.50. "With the merger with OfficeMax completed on November 5th and the stock down 10 percent since November 1st, we are turning positive on the potential cost synergies, particularly with the announcement of a new outside CEO with substantial turnaround experience," the analyst said.

YY Inc. (NASDAQ:YY): YY shares are dipping as the company announces the offering of $250 million worth of convertible senior notes, due November 2018. The company can't redeem the notes before maturity, and holders will be able to require YY to repurchase the notes starting in November 2016 or "upon the occurrence of certain fundamental changes."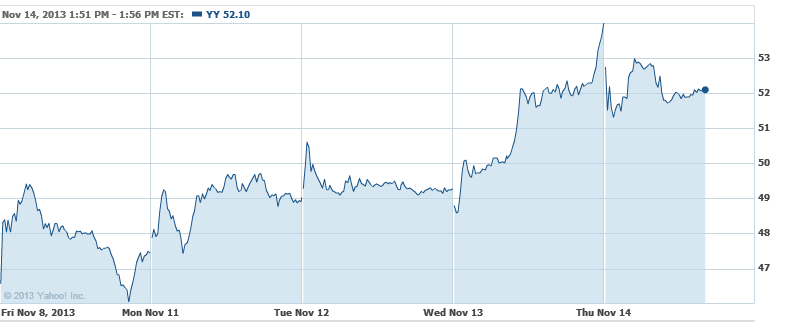 Don't Miss: Lincoln's Resurgence, Part 2: The MKC Is Revealed.