GM's Cadillac Posts Biggest Gain Since 1976 and 2 More Heavily Traded Stocks to Follow
General Motors Company (NYSE:GM): Current price $34.42
So far in 2013, GM's luxury brand Cadillac has posted its largest gain since 1976. Deliveries gained 40 percent in May to 13,808 vehicles on demand for new ATS and XTS sedans, which comprised 41 percent of the deliveries, marking the brand's best May since 2007. Through the month, Cadillac increased 38 percent to 69,750, representing the biggest year-to-date increase since 1976, when GM sold 135,258 Cadillacs, a 45 percent gain. GM relied on Cadillac to help grow profit with sales to higher-end buyers. General Motors is positioning Cadillac and Chevrolet as its two world brands, with Chevy for the mass market.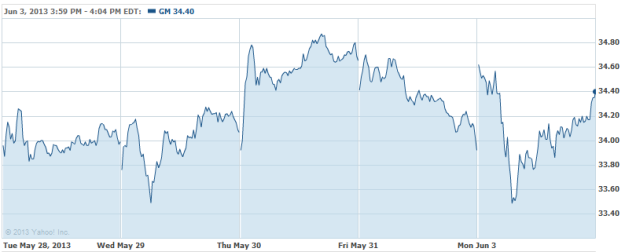 CEMEX, S.A.B. de C.V. (NYSE:CX): Current price $11.26
On Monday, CEMEX announced that it will expand the output capacity at its Odessa, Texas cement plant by 345,000 metric tons to almost 900,000 metric tons per year, so as to keep up with quickly-growing demand in its West Texas market led primarily by the oil and gas industry. Through the leveraging of existing assets and producing value-added products, the firm expects to attain strong returns on its investment.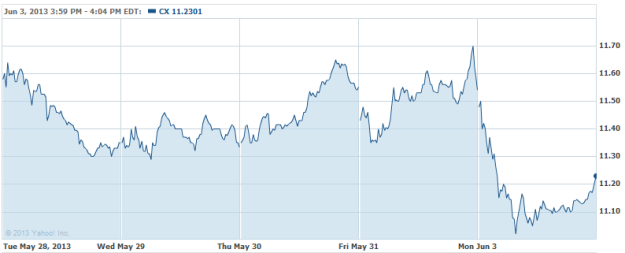 Zynga (NASDAQ:ZNGA): Current price $2.99
The San Francisco-based online game maker Zynga intends to eliminate about 520 jobs, or almost 20 percent of its workforce, it said on Monday. The firm corrected its projected net loss for the second quarter to between $39 million and $28.5 million. The job cuts include studio closures in a number of cities, and would save from $70 million to $80 million, according to the firm.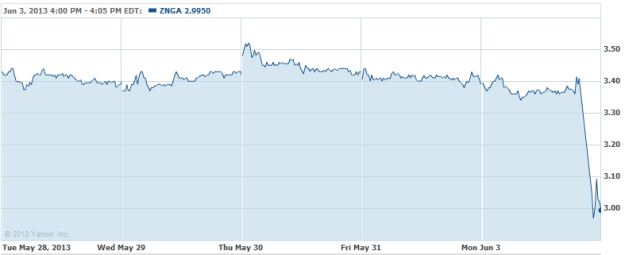 Don't Miss: Elon Musk and Ben Bernanke: Separated at Birth?