GM's First-Half Report Card, Barclays's New Hire, and 3 More Hot Stocks
General Motors Co. (NYSE:GM): Strong U.S. and Chinese demand has led to a 4 percent gain with more than 4.85 million cars and light trucks in the first half of the year, pulling ahead of Volkswagen for sales volume. By region, North America is up 7.7 percent to more than 1.64 million, with U.S. up 8 percent to 1.42 million; international increased 7 percent to 1.92 million, with China up 11 percent to a record 1.57 million. However, Europe fell another 6.5 percent to just above 797,000, while South America slid 1 percent to almost 497,000.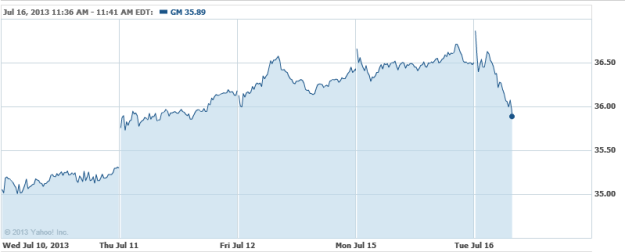 Barclays (NYSE:BCS): Barclays has hired a new finance director, bringing in former JPMorgan executive Tushar Morzaria following the fallout of the Libor scandal that has affected numerous major banks. Morzaria will be awarded a $9.1 million salary and will be charged with improving the bank's relationship with regulators and raise standards at the bank, two factors that crumbled as a result of the Libor investigation.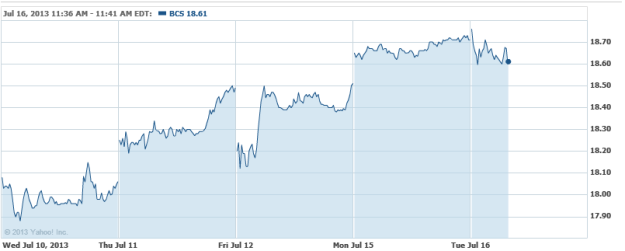 Baidu (NASDAQ:BIDU): Baidu announced late Monday night that it will be acquiring Chinese mobile app distributor 91 Wireless from the Hong Kong-listed NetDragon and minority shareholders for $1.9 billion, helping to fuel a 5 percent run in the market on Tuesday morning and adding to an upgrade to Neutral from Citigroup in the wake of the announcement. The company is the latest addition to Baidu's portfolio, which has been growing rapidly as the company reinforces its leading position in the Chinese Internet industry.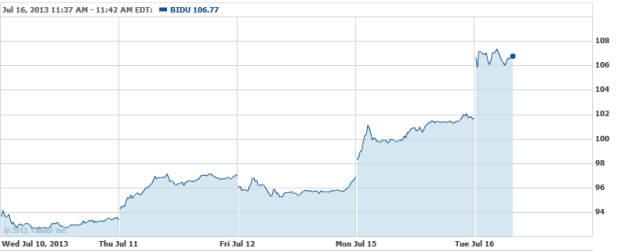 Barrick Gold (NYSE:ABX): The Chilean Court of Appeals has ruled that the company must complete the water management system at the Pascua-Lama mine to fall within compliance with the project's environmental permit, subject to the satisfaction of Chile's Superintendence of the Environment before being able to resume any construction activities in the country.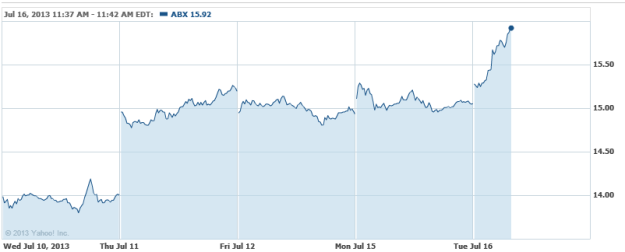 Synta Pharmaceuticals Corp. (NASDAQ:SNTA): Shares are lifting over 3 percent as JMP Securities's Mike King puts a Market Outperform rating on the shares with an $11 price target. However, Adam Feurstein at theStreet isn't convinced. "If you close your eyes tight, ignore real data, and drink subgroup-flavored Kool-Aid, [Synta's drug] ganetespib wins," he says. Ganetespib has been found to diminish in effectiveness over time, though the treatment still has its fans.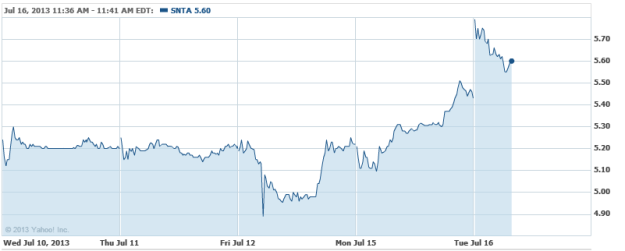 Don't Miss: Ford's New Challenge: Life Without Supply Problem Solver.