GM's New Stamping Plant, Dunkin' Grabs an Upgrade, and 3 More Hot Stocks
General Motors (NYSE:GM): Monday marks the official opening of GM's new $200 million stamping facility in Arlington, Texas, immediately next to the Arlington-based assembly plant that the company has already been operating there. The new project will cut GM's commute of parts from Michigan and Ohio to Texas to about 20 feet from machine to welder, the Wall Street Journal says, while saving the company roughly $40 million a year in shipping costs.

Dunkin' Brands (NASDAQ:DNKN): Miller Tabak has raised its rating on Dunkin' Brands to Buy, and slapped a $53 price target on the shares as the firm sees Dunkin's overseas operations as experiencing "accelerated expansion," Seeking Alpha reports.

St. Jude Medical, Inc. (NYSE:STJ): St. Jude has finished the acquisition of Nanostim, which it has bought for $123.5 million, while announcing that the company's core technology — a tiny wireless pacemaker implanted entirely inside the heart, Bloomberg says — has won European Union approval. St. Jude may also pay an extra $65 million if the technology hits additional regulatory and sales goals, the site reported.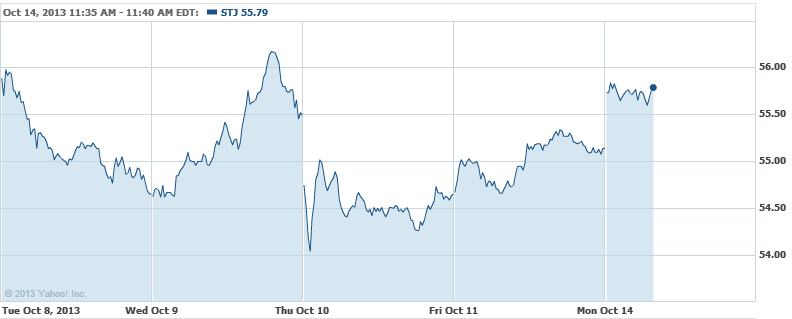 Royal Bank of Scotland Group (NYSE:RBS): Speculations are circulating that TD Bank might be considering an 8 billion pound bid for RBS Citizens, Royal Bank of Scotland's U.S. retail banking division, as the latter was reportedly looking at a late 2014 or early 2015 time frame for an IPO, The Sunday Times reports. However, the U.K. government — which owns an 82 percent stake in the firm — are pushing it to spin off its non-core operations, to better focus on domestic lending and building capital.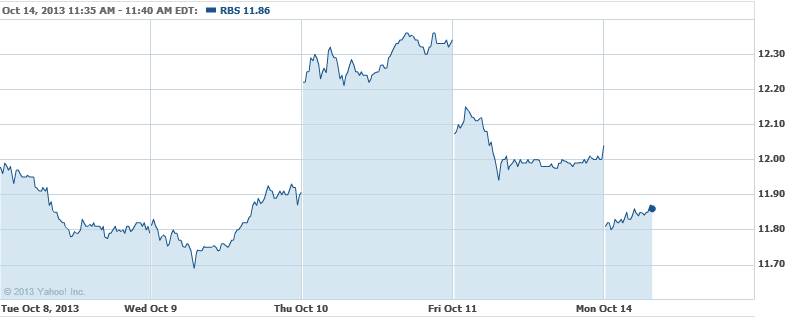 Royal Dutch Shell (NYSE:RDSA): Citing environmental issues, Norway's government has warned that it will divest the investments from five oil companies — including Shell — from its $790 billion oil portfolio, and has asked for greater scrutiny of Shell in the Niger Delta, Reuters reported, adding that the Ministry of Finance declined. "The Ministry of Finance has decided to ask Norges Bank to include oil spills and the environmental conditions in the Niger Delta in its ownership efforts for a period of between five and ten years," the ministry said.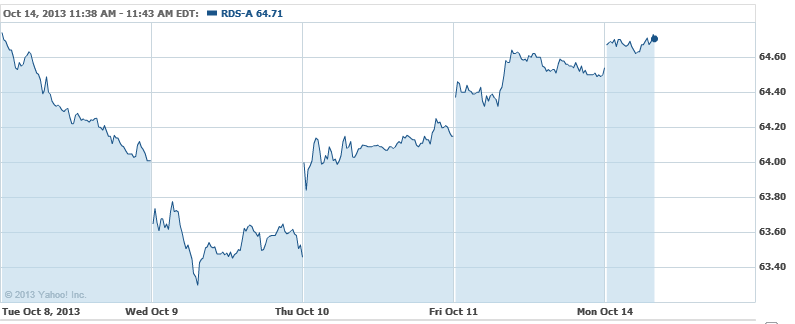 Don't Miss: 9 Automobiles Set to Dazzle at the L.A. Auto Show.