GM's New Web Tool, Shell Sees Iraqi Oil Expansion, and 3 More Hot Stocks
General Motors (NYSE:GM): General Motors is working on a new online shopping tool to make buying a car via the Internet easier, and it could see action by the end of the year — but don't expect the company to take the same dealer-free route that Tesla has taken. The Shop-Click-Drive Web app will reportedly keep dealers at the forefront of the sales transaction but could also make it harder to sell service plans and financing programs.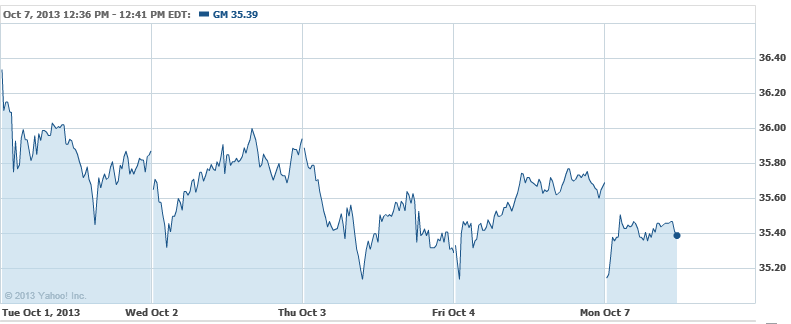 Royal Dutch Shell (NYSE:RDSA): A consortium led by Shell has expanded its production at Iraq's Majnoon oil field, which is now producing 175,000 barrels per day. The group of companies hopes to get the nearly 12.5 billion-barrel field to more than 200,000 barrels per day in early 2014; volume is a big deal for Shell, as it will allow the company to begin recovering costs.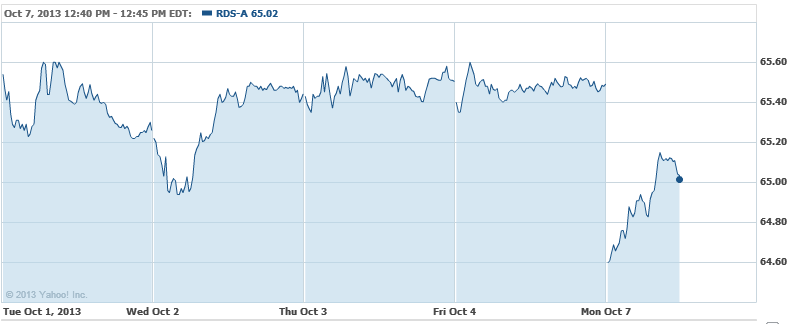 Atossa Genetics Inc. (NASDAQ:ATOS): Atossa shares are tanking more than 46 percent following a similar 49 percent plunge on Friday, as the company announced the voluntary recall of the ForeCYTE Breast Health Test and the Mammary Aspiration Specimen Cytology Test. Also at play is a statement from CEO Steven Quay, who says that "the government shutdown makes the timing of [a presubmission] meeting and the subsequent filing impossible to predict."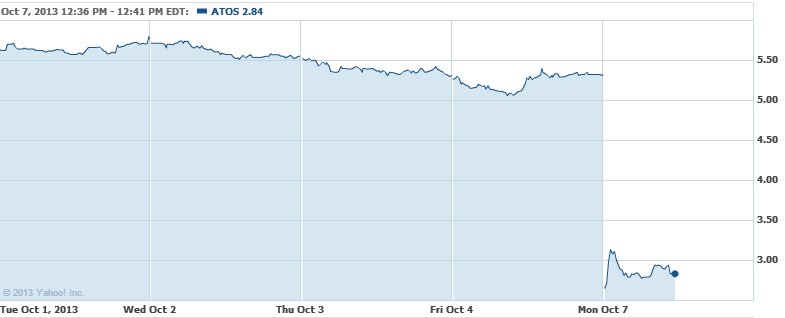 Chevron Corp. (NYSE:CVX): Chevron has started to resume operations after Tropical Storm Karen blew itself out in the Gulf Coast and "doesn't seem to be as significant as was once thought, but we're still monitoring the situation," Vincent Piazza, an oil production analyst for Bloomberg Industries said. It's unclear how long it will be before Chevron's facilities are back to normal operation levels.

General Electric (NYSE:GE): GE Vice Chairman John Rice is expecting the conglomerate's infrastructure businesses to expand 10 to 15 percent outside the U.S. and Europe within the next five to 10 years, with projections for "healthy double-digit" growth in the coming years for the Chinese market. However, uncertainty in the global economy will make financing projects more complicated.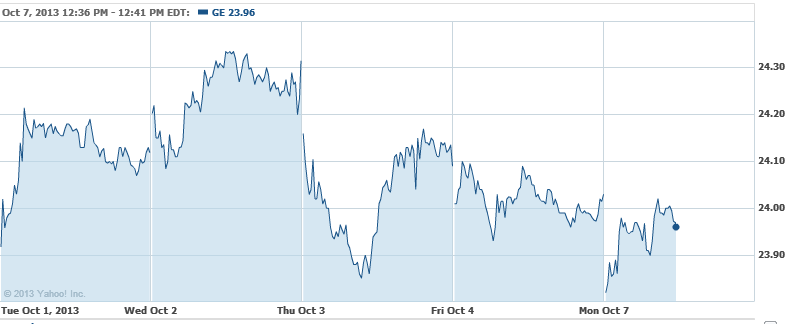 Don't Miss: 7 Automobiles That Show Big Rides Are Here to Stay.