GM's Soft September, Walgreens Sales Surge, and 3 More Hot Stocks
General Motors (NYSE:GM): GM's unit sales fell 11 percent to 187,195, versus estimates that called for a 4.2 percent decline. Chevrolet slumped 14.7 percent, GMC  dropped 9.7 percent, Buick actually grew 6.5 percent, while Cadillac kept rolling, adding 9.9 percent. Fleet sales also declined 430 bps to 20.4 percent of total sales during the month. India sales fell shy, falling 4.8 percent during the September.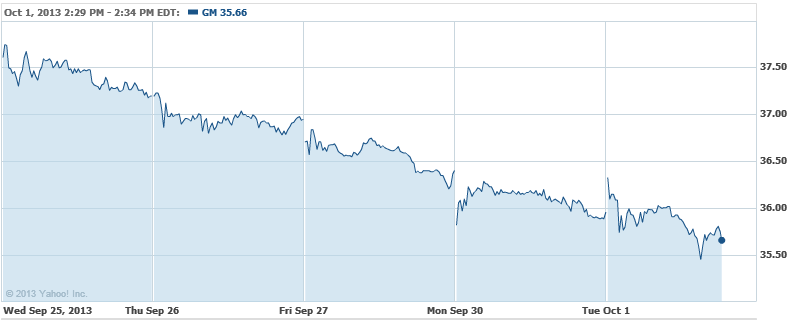 Walgreen Co. (NYSE:WAG): Walgreens shares are trading up nicely as comparable sales rose 4.6 percent during September with a higher average basket size helping to make up for lower traffic in stores. Prescription sales at comparable stores rose 6.4 percent to a prescription count of 203 million. Walgreens adds that a joint synergy program with Alliance Boots led to first-year synergies of $154 million.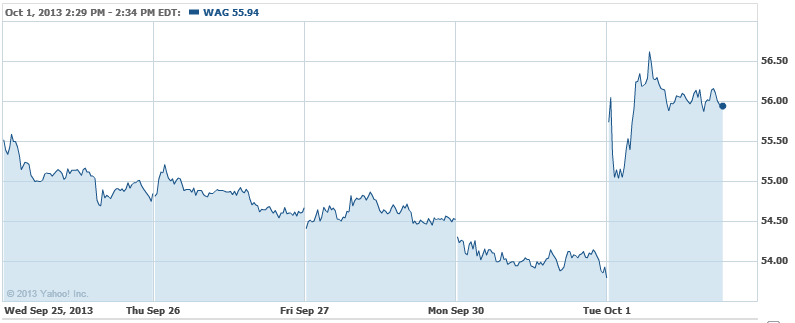 Johnson & Johnson (NYSE:JNJ): Johnson & Johnson has received first-round offers from firms Blackstone, Carlyle and other major private-equity firms, all submitting bids for its Ortho Clinical Diagnostics unit, which produces blood-screening equipment and laboratory blood tests and could potentially raise as much as $5 billion. It boasts about $2 billion in annual sales.

Walt Disney Co. (NYSE:DIS): Disney and Dish Network (NASDAQ:DISH) have inked a short-term contract extension, that will prevent a blackout of Disney-owned networks for Dish's subscribers. However, media observers and analysts still speculate that Dish CEO Charlie Ergen could still take a hard stance in negotiations with Disney, but pushing the bigger battle over carriage fees past the football season might be in its best interest.

Don't Miss: 9 Top All-Wheel Drive Sedans.