Gogo Files for IPO, RBS Considers Split: Morning Buzzers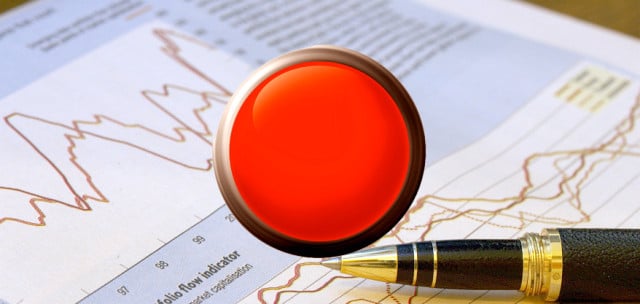 Stock futures are down this morning after the Federal Reserve announced it could start cutting stimulus soon. Fed Chairman Ben Bernanke said his goal was to end stimulus by the middle of 2014. That news sparked the biggest drop in world stocks in twelve months after a volatile trading session on Wednesday.
Futures at 8:30 a.m.: DJIA: -0.58%  S&P 500: -0.74%  NASDAQ: -0.79%
Here's your cheat sheet to what's buzzing Thursday morning:
Sony (NYSE:SNE) is tentatively considering investor Dan Loeb's suggestion that the company spin off some of its entertainment assets. Chief Executive Kazuo Hirai is hesitant to sell a chunk of the company's entertainment arm, but Loeb has said cash from an IPO could be used to revitalize Sony's electronics businesses. Hirai believes that Sony's music and movies are an indispensable part of the company, and the combination of electronics and entertainment offers many potentially valuable synergies.
Royal Bank of Scotland (NYSE:RBS) is being urged by the U.K. government to consider splitting itself into "good" and "bad" banks, a move that it's hoped could speed up the bank's privatization process. The bank has been under additional scrutiny lately, as CEO Stephen Hester, who has guided the bank through most of its restructuring, announced he will be stepping down.
Stratasys (NASDAQ:SSYS) is acquiring 3D printing startup MakerBot for $403 million. The companies believe that collaboration will help further develop 3D printing technology. It's estimated that the 3D printing market will double in the next year as more manufacturing companies start using the technology.
Gogo, an in-flight wireless provider, is offering an IPO to raise $165 to $187 million. Gogo currently benefits from the fact that it's illegal to use wireless data plans during flights. But this could change, as some countries have begun to clear the use of cell phones during flights when outside of U.S. airspace, except during take-off and landing.
Nike (NYSE:NKE) is attempting to expand into electronics with its FuelBand wearable device that monitors a wearer's physical activity. The sports apparel company is trying to encourage software developers to view the device as a platform to develop more apps. Nike believes that it needs to expand into technology if it is to continue to grow as a company.
Follow Jacqueline on Twitter @Jacqui_WSCS
Don't Miss: Wednesday's Markets Don't Like the Sound of Ben Bernanke.