Gold and Silver Plunge After Jobs Report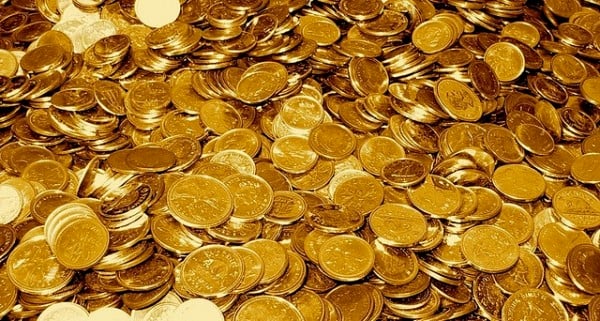 On Friday, gold (NYSEARCA:GLD) futures for August delivery, the most active contract, dropped $39.20 to close at $1,212.70 per ounce, while silver (NYSEARCA:SLV) futures for September plunged 96 cents to finish at $18.74.
Both precious metals moved sharply lower as the latest update on jobs was better than expected. Last month, employers added 195,000 new jobs to their payrolls, according to the latest report from the U.S. Department of Labor. Economists polled by Bloomberg and Reuters only expected employment to increase by 165,000 jobs. Furthermore, payrolls for April and May were revised to show an additional 70,000 jobs.
However, the unemployment rate was unchanged at 7.6 percent, slightly higher than expected. The U-6 unemployment rate, which includes everyone in the headline rate, plus people who are either employed part-time but prefer a full-time position, or want work but have stopped looking, jumped from 13.8 percent to 14.3 percent — its highest level in four months.
The quality of jobs is also in question. The food services and drinking industry was responsible for 52,000 jobs in June, while employment in the amusements, gambling, and recreation industry added 19,000 jobs. The manufacturing industry lost 6,000 jobs in June, after losing 8,000 jobs in May and 9,000 jobs in April.
Despite the caveats in the jobs report, many viewed the report in a positive light and believe the Federal Reserve is on pace to dial down its bond-buying programs later this year.
Goldman Sachs explains, "The unemployment rate remained unchanged, but the employment-to-population ratio and labor force participation rate increased. In light of the better-than-expected labor market data over the past few months, we are bringing forward our call for the Fed tapering QE purchases from the December FOMC meeting to the September meeting."
By the end of the day, shares of the SPDR Gold Trust (NYSEARCA:GLD) fell 2.2 percent, while the iShares Silver Trust (NYSEARCA:SLV) dropped 4.3 percent. Gold miners (NYSEARCA:GDX) such as Barrick Gold (NYSE:ABX) and Yamana Gold (NYSE:AUY) declined 6.3 percent and 4.6 percent, respectively. Shares of Endeavour Silver (NYSE:EXK) fell 4.2 percent.
Don't Miss: Will Gold Ever Get its Shine Back?
If you would like to receive professional analysis on miners and other precious metal investments, we invite you to try our premium service free for 14 days.
Disclosure: Long EXK, AG, HL, PHYS