Gold Breaks 6-Day Losing Streak But QE Speculation Lingers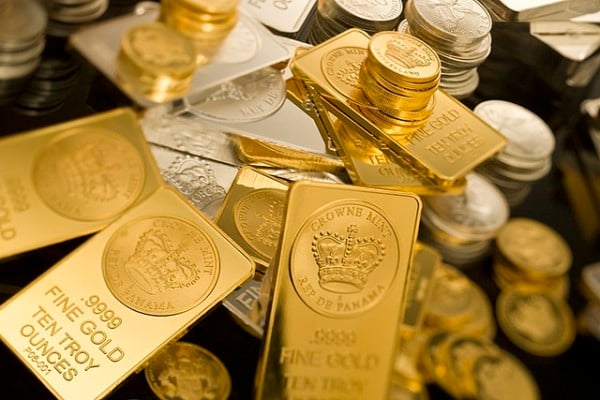 On Wednesday, gold (NYSEARCA:GLD) futures for December — the most active contract — increased $2.80 to close at $1,285.30 per ounce, while silver (NYSEARCA:SLV) futures for September edged 2 cents lower to finish at $19.51.
Both precious metals were relatively quiet, but the positive day for gold was enough to break its six-day losing streak.
Speculation about the Federal Reserve's bond-purchasing programs continue to surround Wall Street. Sandra Pianalto, president of the Federal Reserve Bank of Cleveland, noted that while the economic recovery is still slow, progress has been made, and the central bank is prepared to dial down quantitative easing.
Pianalto said in a recent speech: "Labor market data comes in every month and is subject to different interpretations. In my view, there has been meaningful improvement in both current labor market conditions and in the outlook for the labor market since the [Federal Open Market Committee] launched the current asset purchase program. Employment growth has been stronger than I was expecting, and the unemployment rate today is more than half a percent lower than I projected it to be last September. In light of this progress, and if the labor market remains on the stronger path that it has followed since last fall, then I would be prepared to scale back the monthly pace of asset purchases."
By the end of the trading day, shares of the SPDR Gold Trust (NYSEARCA:GLD) increased 0.15 percent while the iShares Silver Trust (NYSEARCA:SLV) closed unchanged. Yamana Gold (NYSE:AUY) and Barrick Gold (NYSE:ABX) both finished slightly in the red. Shares of Hecla Mining (NYSE:HL) gained 0.34 percent.
Follow Eric on Twitter @Mr_Eric_WSCS
If you would like to receive professional analysis on miners and other precious metal investments, we invite you to try our premium service free for 14 days.
Disclosure: Long EXK, AG, HL, PHYS