Gold Closes Below $1,300, Miners Take a Beating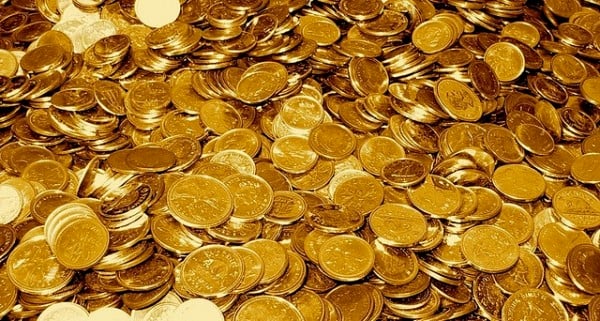 On Tuesday, gold (NYSEARCA:GLD) futures for December — the most active contract — declined $19.90 to close at $1,282.50 per ounce, while silver (NYSEARCA:SLV) futures for September fell 20 cents to finish at $19.52.
Both precious metals experienced weakness, despite the U.S. Dollar Index falling as low as $81.51.
The nation's trade deficit shrunk in June, as exports renewed hope that the second half of the year will be strong for economic growth. According to the U.S. Department of Commerce, the trade gap plunged 22.4 percent to $34.2 billion in June, compared to $44.1 billion in May. It was the lowest monthly deficit in almost four years.
Additionally, Charles Evans from the Federal Reserve Bank of Chicago said he expects the economy to improve in the second half and allow the central bank to slow down its quantitative easing programs. Evans told reporters, "I couldn't tell you exactly which month that will be," but "we're not far" from seeing "stronger evidence of accelerating growth."
By the end of the trading day, shares of the SPDR Gold Trust (NYSEARCA:GLD) dropped 1.4 percent, while the iShares Silver Trust (NYSEARCA:SLV) fell nearly 1 percent. Yamana Gold (NYSE:AUY) and Newmont Mining (NYSE:NEM) plunged 7.2 percent and 6.5 percent, respectively. Shares of Endeavour Silver (NYSE:EXK) declined 5.4 percent.
Don't Miss: Is the Debt Ceiling Worse Than Sharknado?
Follow Eric on Twitter @Mr_Eric_WSCS
If you would like to receive professional analysis on miners and other precious metal investments, we invite you to try our premium service free for 14 days.
Disclosure: Long EXK, AG, HL, PHYS
Don't Miss: The Minimum Wage Debate: Tripped Up on Small Business.