Gold Recap: Federal Reserve Needs More Evidence for Bond Taper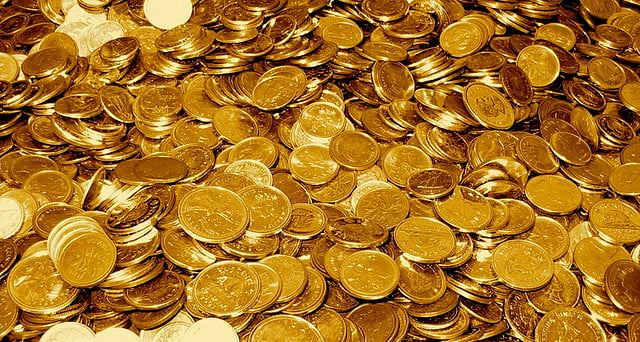 On Wednesday, gold (NYSEARCA:GLD) futures for December — the most active contract — increased $3.80 to close at $1,349.30 per ounce, while silver (NYSEARCA:SLV) futures gained 49 cents to finish at $22.98. However, major exchange-traded funds, like the SPDR Gold Trust and iShares Silver Trust, finished the day mixed.
Gold and silver both traded lower after the Federal Reserve released its latest Federal Open Market Committee statement. The central bank decided to keep its monthly bond purchases unchanged, at $85 billion, but said "economic activity has continued to expand at a moderate pace."
The Federal Reserve also noted "some further improvement" in the labor market. However, it is not willing to dial down bond purchases at this time. "The Committee decided to await more evidence that progress will be sustained before adjusting the pace of its purchases. Accordingly, the Committee decided to continue purchasing additional agency mortgage-backed securities at a pace of $40 billion per month and longer-term Treasury securities at a pace of $45 billion per month," the FOMC said.
With the housing recovery slowing down in recent months and fiscal policy weighing on economic growth, many analysts believe the Federal Reserve will not change its bond-buying programs this year, but rather wait until the first half of next year.
By the end of the trading day Wednesday, shares of the SPDR Gold Trust (NYSEARCA:GLD) declined 0.1 percent, but the iShares Silver Trust (NYSEARCA:SLV) increased nearly 1 percent. Gold miners (NYSEARCA:GDX) Barrick Gold (NYSE:ABX) and Yamana Gold (NYSE:AUY) jumped 3.7 percent and 4.7 percent, respectively. Shares of First Majestic Silver (NYSE:AG) gained 2.1 percent.
Follow Eric @Mr_Eric_WSCS
Disclosure: Long AG, EXK, HL, and PHYS
Don't Miss: 7 Common Investing Mistakes to Avoid.