Gold Remains Quiet as John Kerry Downplays Military Action in Syria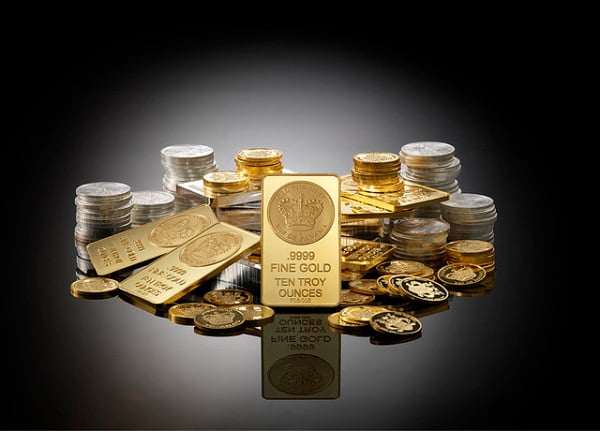 On Monday, gold (NYSEARCA:GLD) futures for December — the most active contract — edged 20 cents higher to close at $1,386.70 per ounce, while silver (NYSEARCA:SLV) futures declined 17 cents to finish at $23.72.
Both precious metals were relatively stagnant as Washington D.C. debates taking action against Syria. According to a survey conducted by USA Today, only 22 senators and 22 House members are willing to publicly lend support to the use of military action in response to chemical weapons being used in Syria. In fact, 19 senators and 130 House members say they oppose military strikes.
Adding to the situation, U.S. Secretary of State John Kerry tried to promote military action in Syria by claiming any strike will be "unbelievably small." During a press conference in London, Kerry explained, "We're not going to war. We will not have people at risk in that way."
He also added that, "We will be able to hold Bashar Assad accountable without engaging in troops on the ground or any other prolonged kind of effort in a very limited, very targeted, very short-term effort that degrades his capacity to deliver chemical weapons without assuming responsibility for Syria's civil war. That is exactly what we're talking about doing – unbelievably small, limited kind of effort."
In afternoon trading, shares of the SPDR Gold Trust (NYSEARCA:GLD) declined 0.20 percent while the iShares Silver Trust (NYSEARCA:SLV) fell 0.60 percent. However, gold miners (NYSEARCA:GDX) such as Barrick Gold (NYSE:ABX) and Freeport-McMoRan Copper & Gold (NYSE:FCX) managed to climb higher. Shares of silver miners (NYSEARCA:SIL) such as First Majestic Silver (NYSE:AG) and Endeavour Silver (NYSE:EXK) both dropped more than 2 percent.
Don't Miss: Post-Financial Crisis: America's Youth Is Not Hopeless
Follow Eric on Twitter @Mr_Eric_WSCS
If you would like to receive professional analysis on miners and other precious metal investments, we invite you to try our premium service free for 14 days.
Disclosure: Long EXK, AG, HL, PHYS