Gold Suffers Amid Federal Reserve Moves, Miners Climb Higher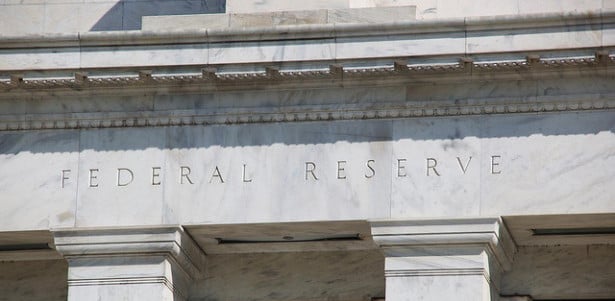 On Wednesday, gold (NYSEARCA:GLD) futures for December — the most active contract — dropped $17.40 to close at $1,307.20 per ounce, while silver (NYSEARCA:SLV) futures fell 55 cents to finish at $21.89. Major exchanged-traded funds, like the SPDR Gold Trust and the iShares Silver Trust, also closed relatively lower.
Gold and silver experienced selling pressure as the U.S. Dollar Index and stocks bounced higher. Investors may not have more clarity about the government shutdown or looming debt ceiling debacle, but they now know who will be the next leader of the Federal Reserve.
President Obama nominated Federal Reserve Vice Chair Janet Yellen to replace Ben Bernanke. If approved by Congress, she will become the first woman Fed chair in history. Yelllen said she was "honored and humbled" by the nomination.
The Federal Reserve also attracted attention by releasing its minutes from the latest policy meeting. There was lengthy debate about dialing down bond purchases, but "all members but one judged that it would be appropriate for the Committee to await more evidence that progress would be sustained before adjusting the pace of asset purchases."
The minutes also noted: "The announcement of a reduction in asset purchases at this meeting might trigger an additional, unwarranted tightening of financial conditions, perhaps because markets would read such an announcement as signaling the Committee's willingness, notwithstanding mixed recent data, to take an initial step toward exit from its highly accommodative policy. As a result of such concerns, a number of participants thought that risk-management considerations called for a cautious approach."
By the end of the trading day Wednesday, shares of the SPDR Gold Trust (NYSEARCA:GLD) fell 1 percent while the iShares Silver Trust (NYSEARCA:SLV) declined 2.1 percent. However, gold miners (NYSEARCA:GDX) Yamana Gold (NYSE:AUY) and Newmont Mining (NYSE:NEM) increased 1.3 percent and 0.6 percent, respectively. Shares of Endeavour Silver (NYSE:EXK) also gained 1.3 percent. The SPDR Gold Trust and iShares Silver Trust are down more than 20 percent year-to-date.
Don't Miss: Poll: Congress Less Favorable Than Dog Waste and Cockroaches
Follow Eric on Twitter @Mr_Eric_WSCS
If you would like to receive professional analysis on miners and other precious metal investments, we invite you to try our premium service free for 14 days.
Disclosure: Long EXK, AG, HL, PHYS