Goldman Responds to Trading Glitch: 4 Workers Put on Leave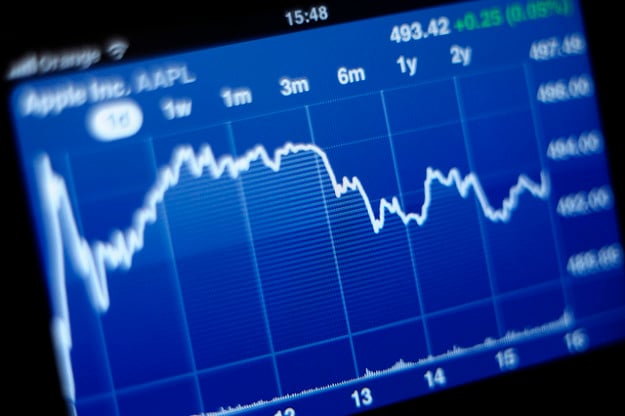 Last week, a Goldman Sachs (NYSE:GS) computer misfire disrupted trading activity and caused thousands of orders for options contracts to be erroneously sent to exchanges operated by NYSE Euronext (NYSE:NYX), CBOE Holdings (NASDAQ:CBOE), and Nasdaq OMX (NASDAQ:NDAQ).
That glitch was not only embarrassing but will likely cost the investment bank millions of dollars, sources familiar with the incident told The Wall Street Journal. A review is already underway of what led to the breakdown of the internal software system that helps the bank determine prices at which it will buy options from clients or sell options. Four senior technology specialists were put on leave, the Financial Times reported Sunday.
While a Goldman Sachs spokesman declined to give any further details on the matter, a source told the publication that the employees were placed on administrative leave following last week's trading error. A internal review of the mistake has begun, but no disciplinary action against those four employees has been taken by the bank.
Shortly after U.S. markets opened Tuesday, a flood of false orders was triggered by changes made to the internal computer system. Some of the orders were sent with default prices that did not match market prices, and the unusual trades even pushed some stock-options prices to $1, forcing exchanges to review the trades and consider canceling many of them.
Market rules allow exchanges to "bust," or void, trades that are judged to have been made in error. In the case of Tuesday's malfunction, once each trade had been examined, the involved exchanges canceled or adjusted many of them. That move prevented the computer error from being even more costly, a source told the Journal. Canceling most of the trades could reduce potential losses from hundreds of millions of dollars to tens of millions, but the numerous trading firms on the other side of those transactions could still take a hit.
NYSE Euronext's Amex exchange, where many of the false orders were sent, canceled most of the resulting trades, while Deutsche Börse's International Securities Exchange adjusted most of the orders it was sent, an ISE spokeswoman told the Journal. Similarly, at CBOE Holdings's Chicago Board Options Exchange, the rules governing erroneous trades typically favor adjusting the trade prices rather than canceling them.
Officials from the U.S. Securities and Exchange Commission are monitoring how the exchanges deal with Tuesday's faulty trades to ensure they are consistent with exchange rules, the sources said to WSJ. U.S regulators are examining the system malfunction at Goldman Sachs as part of investigation into a larger issue: The number of recent high-profile trading failures that have damaged investor confidence.
Sources told the Financial Times that SEC officials are preparing to conduct meetings regarding the latest incident, worried that market participants are racing to develop speedier computer systems at the expense of safety controls.
Tuesday's problem was only the most recent episode in a series of malfunctions caused by the technology that runs the United States' financial markets. A rogue trading program flooded the options market with approximately 30,000 erroneous trades in February 2012, and this incident required officials to void and adjust transactions to rectify the problem as well.
Just over a year ago, Knight Capital Group lost $461.1 million thanks to defective trading software, an episode that was a factor in the firm's sale to Getco, a rival trading group. Even more infamous and devastating were the trade errors that plagued Facebook's (NASDAQ:FB) initial public offering on the Nasdaq. The problem originated with a design flaw in Nasdaq's systems, and, in particular, with how it paired IPO buy and sell orders.
These issues will put the risks that high-speed systems firms use to trade securities and derivative contracts even more under regulators' microscopes.
Follow Meghan on Twitter @MFoley_WSCS
Don't Miss: Why Isn't JPMorgan Adding More Business Abroad?