Goldman Sachs in Line for Up to $20 Million for Twitter IPO and 2 Other Dow Movers to Watch
Goldman Sachs Group Inc. (NYSE:GS): Current price $161.92
It is possible that Goldman Sachs could rake in up to$20 million in fees from its underwriting of Twitter's initial public offering, reports the Wall Street Journal. The giant bank, which is the lead underwriter on the event, is set to bring home 38.5 percent of the fees, which could come to as much as $20 million depending upon how the shares sell once they begin trading. The fees are important as not only a revenue source, but also as a marker on the leaderboard in the race among the big banks. It is expected that Twitter will commence trading on November 7.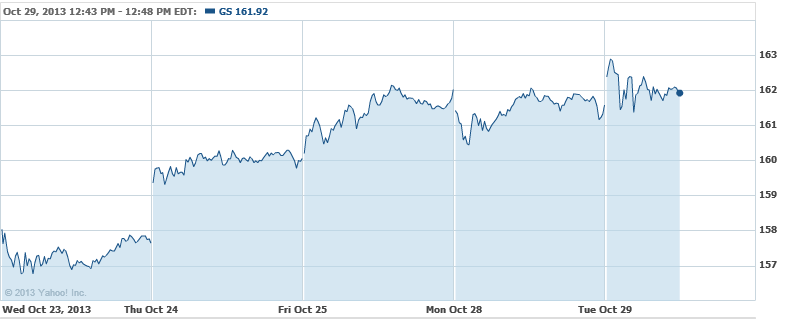 Chevron Corp. (NYSE:CVX): Current price $121.30
Chevron Canada Ltd. has concluded the initial phase of exploration in the Kaybob area of the liquid-enriched Duvernay play, in Alberta. The initial exploration drilling program is comprised of 12 wells, five of which have already been finished and have begun output. Four of the remaining wells are close to completion and set to come online. Liquid component for the completed wells comprises between 30 and 70 percent of the total. Initial production rates stand at 7.5 million cubic feet per day of natural gas and 1,300 barrels per day of condensate.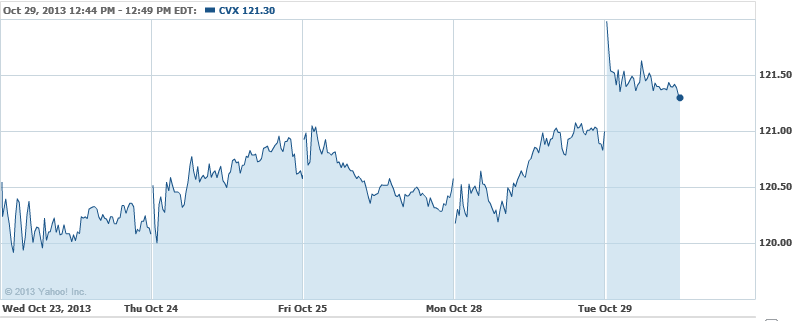 The Boeing Co. (NYSE:BA): Current price $129.77
In 2014, Japan Airlines will begin thinking about replacements for its fleet of Boeing 737 jets, and is considering proposals from both Boeing and Airbus, said JAL Chairman Masaru Onishi on the sidelines of an event in Doha. The airline presently owns 30 of the single-isle aircraft, and will start by replacing 737-400 planes. Onishi observed that, "In one year, we would like to start some consideration about the replacement of 737 jets. We have enough information from both plane makers. The time will come to replace the 737-400 in a year to five years."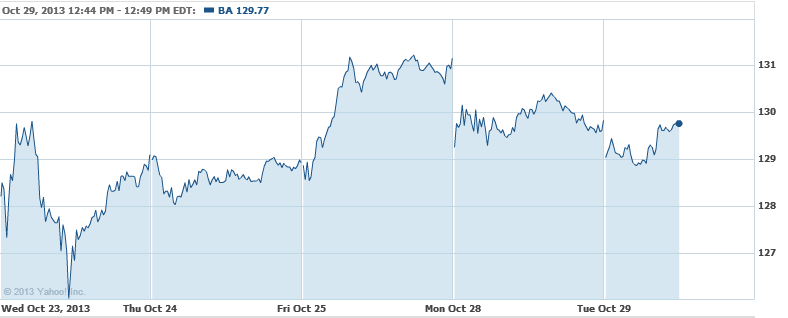 Don't Miss: 7 Smart Ways to Pay for College.