Goldman Sachs Trades Its Way to a Second-Quarter Beat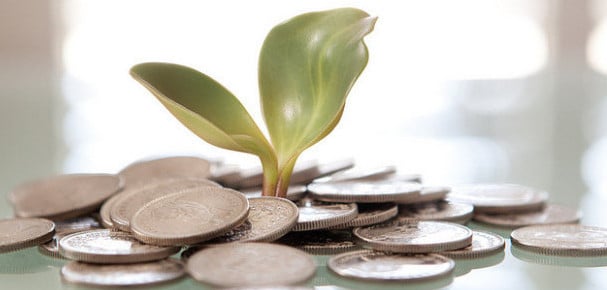 Goldman Sachs (NYSE:GS) climbed as much as 1 percent in early trading Tuesday after reporting second-quarter financial results that came in ahead of analyst expectations. The bank reported that total net revenues increased 30 percent on the year to $8.6 billion, compared to an average forecast of $8 billion. Total net revenues for the first half of the year were up 13 percent at $18.7 billion.
Second-quarter net earnings of $1.93 billion, or $3.70 per share, beat the average forecast of $2.83 per share. Goldman reported annualized return on common shareholders' equity of 10.5 percent for the second quarter, slightly below the first-half average of 11.5 percent.
"The firm's performance was solid especially in the context of mixed economic sentiment during the quarter," Chairman and CEO Lloyd Blankfein said in the company's report. Investment banking revenues climbed 29 percent on the year to $1.55 billion.
"Improving economic conditions in the U.S. drove client activity and the strength of our global client franchise allowed us to deliver positive performance across a number of our businesses," Blankfein continued. "While the operating environment has shown noticeable signs of improvement, we continue to put a premium on disciplined risk management, particularly in regard to the firm's strong capital and liquidity levels."
Goldman's core excess liquidity was $183 billion at the end of the quarter, with a Tier 1 capital ratio of 15.6 percent and a Tier 1 common ratio of 13.5 percent. Total assets declined slightly from $959 billion to $938 billion at the end of the quarter. At $43 billion, Level 3 assets represented 4.6 percent of total assets.
With its second-quarter beat, Goldman joins other major banks like JPMorgan (NYSE:JPM) and Citigroup (NYSE:C) in beating expectations. JPMorgan reported net revenue of $26 billion for the second quarter, up 13 percent or $3.1 billion on the year. The gain was led by non-interest revenue, which climbed $3.5 billion to $15.1 billion overall and was offset by a $472-million decline in net interest income to $10.9 billion. JPMorgan noted that the decline in net interest income was primarily due to low interest rates.
Net income increased 31 percent on the year, or $1.5 billion, to $6.5 billion. The firm said the increase was "driven by higher net revenue and lower provision for credit losses, partially offset by higher noninterest expense." Provisions for credit losses were down $167 million on the year. Consumer net charge-offs declined from $2.3 billion in the year-ago period to $1.5 billion this year, or from 2.51 percent to 1.66 percent.
Citigroup revenues climbed 11 percent on the year to $20.5 billion, beating the average estimate of $19.79 billion. Adjusted earnings climbed 25 percent on the year to $1.25 per share, beating the average estimate of $1.18 per share.
The strong performance was the result of a number of factors. Net credit losses declined 25 percent on the year to $2.6 billion, a welcome break born on the back of rising house prices. Citigroup was also able to draw down its reserves against loan losses by $784 million, which boosted earnings. On the top line, revenue from fixed income markets climbed 17 percent to $3.37 billion, while equity market revenue climbed 68 percent to $942 million.