Goldman Sachs' Uranium Trading Business on the Chopping Block
Baidu Inc. (NASDAQ: BIDU): Current price $158.09
It is believed that the Chinese web services company is in final talks to purchase the Chinese literature, comics, and animation website Zongheng.com, which is owned and operated by Huanxiang Zongheng Network Technology, which itself is a subsidiary of Perfect World. An informed source said that additional information on the deal should be released on November 26.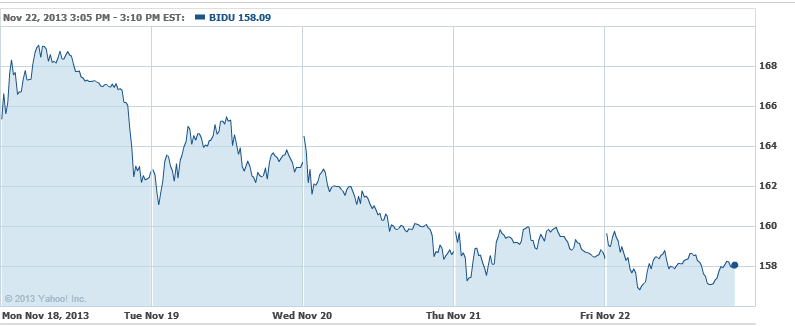 The Goldman Sachs Group Inc. (NYSE:GS): Current price $168.09
A knowledgeable source says that Goldman Sachs has put its uranium trading business on the block while prices for the metal slide and regulatory scrutiny of banks' commodity activities rises. The online energy publication SparkSpread, reported the move earlier Friday. Presently, the Federal Reserve is examining companies such as Goldman Sachs just as American lawmakers and regulators bring up worries that banks might abuse their various roles in physical commodities markets in  their own behalf, or that the businesses are risks to the firms' financial stability.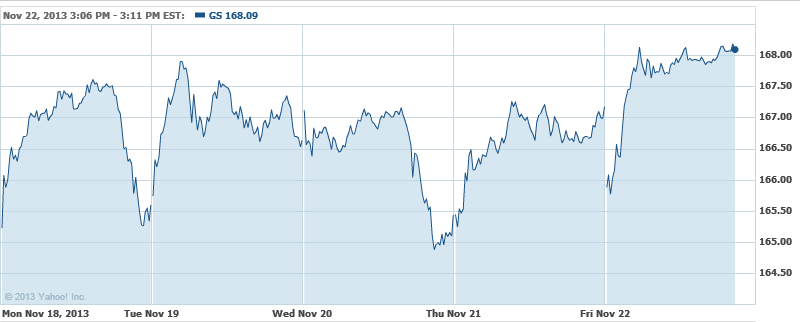 The Coca-Cola Co. (NYSE:KO): Current price $40.35
ZICO Beverages LLC has reported that Coca-Cola has purchased the outstanding ownership stake in itself, thus releasing added capability for ZICO including manufacturing, marketing, selling, innovation, and distribution opportunities. Besides this, Coca-Cola will gain a top position in one of the most rapidly-growing beverage categories on the planet. The coconut water category has experienced strong sales growth since its inception, almost doubling its revenue annually since 2004. In the time since Coca-Cola's initial investment in ZICO, the brand has grown its distribution footprint from 6 markets to national presence, adding such influential retail partners as Target, Kroger, and Wal-Mart.

U.S. Bancorp (NYSE:USB): Current price $18.20
U.S. Bancorp's subsidiary U.S. Bancorp Fund Services LLC will purchase the Irish-based Quintillion Ltd. The acquisition is consistent with U.S. Bancorp Fund Services' strategy of developing its securities services operations in Europe. The buyout will result in the addition of $18 billion in hedge fund assets under administration and 53 Dublin-based staff to U.S. Bancorp Fund Services' present alternative investment operation.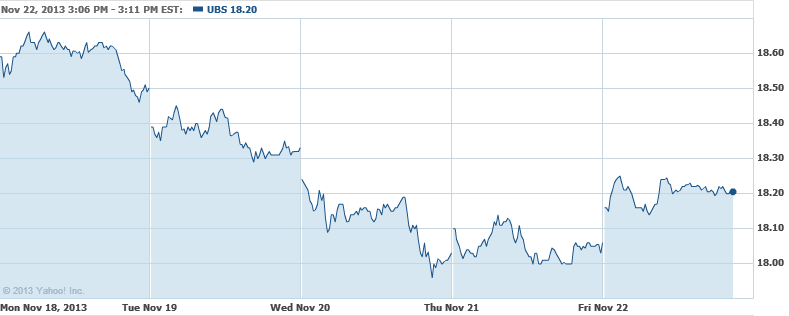 Investing Insights: Will JPMorgan Chase Move Higher?