Good News Continues to Roll in for CytRx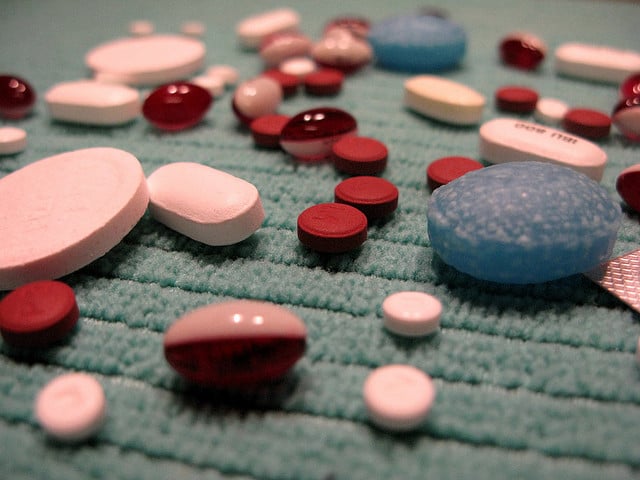 One of the hottest biotechnology stocks continues to get hotter. Investors in CytRx Corporation (NASDAQ:CYTR) have enjoyed an incredible run over the past month. Since December 10, the company's share price has risen by roughly 240 percent on several positive news announcements.
CytRx Corporation is a biopharmaceutical research and development company specializing in oncology. The company is developing an improved version of doxorubicin, a widely used chemotherapeutic agent. Doxorubicin's use is limited due to toxic, painful, and damaging side effects to patients. CytRx is conducting clinical trials with aldoxorubicin, an optimized version that allows the patient to receive 3.5 times the standard dose of doxorubicin at each cycle with reduced side effects.
By now, many investors are already familiar with the positive clinical trial data announced on December 11, 2013. In that announcement, CytRx reported highly statistically significant results from its global Phase 2b trial with aldoxorubicin in advanced soft tissue sarcomas. The data showed that aldoxorubicin was vastly superior to the current standard of care, doxorubicin.
The trial enrolled 123 patients and the data was assessed by both the investigators and an independent central lab. The investigator assessment found that the median PFS for aldoxorubicin subjects was 8.4 months compared to just 4.7 months for those on doxorubicin. The central lab found the median PFS for aldoxorubicin subjects to be 5.7 months compared to just 2.8 months for doxorubicin patients. Both were highly statistically significant. Patients receiving aldoxorubicin also demonstrated a vastly superior overall response rate compared to those receiving doxorubicin.
The news was extremely positive and investors have become big believers in both the company and the science. The upward momentum continued on January 8 when the company reported additional analyses from the Phase 2b trial in STS. When trying to analyze data, one of the more important components to look at is the hazard ratio. In the case of aldoxorubicin, the hazard ratio allows doctors to determine the likelihood that tumor progression will be reached during a specified period. Hazard ratios less than 1 indicate that there is a substantial benefit of aldoxorubicin over doxorubicin. The additional analyses reported on January 8 provided hazard ratios for both the investigator-read scans and the central lab scans.
Investigator-read scans — Hazard Ratio of 0.37 – 63 percent reduction in the risk of disease progression
Central lab scans — Hazard Ratio of 0.59 – 41 percent reduction in the risk of disease progression
Investors should also be aware that the Kaplan-Meier analysis of the results showed significant improvement in patients treated with aldoxorubicin compared to the patients treated with doxorubicin. The Kaplan-Meier analysis describes the time it takes for tumors to progress in individual patients.
After the additional data came out, two major investment firms raised their price target on CytRx. H.C. Wainwright & Co. raised their price target to $10.00 per share. The second firm was Aegis Capital Corporation, which raised its estimate to $9.00 per share. These projections are primarily focusing on the potential of aldoxorubicin in STS. However, CytRx is evaluating aldoxorubicin in several other indications, which if successful, would likely cause the research firms to once again raise their price targets.
One indication in particular is glioblastoma, which is a lethal form of brain cancer. CytRx is conducting a Phase 2 clinical trial after reporting compelling results in animal models. If aldoxorubicin works in that trial, the stock of the company could dramatically increase much like Intercept Pharmaceuticals (NASDAQ:ICPT) did last week following its successful Phase 2 trial results.
It appears that all signs are pointing to a company that is on the verge of giving hope to cancer patients around the world. Patients often struggle with the decision to go through the ordeal of cancer treatment, such as chemotherapy, because of the painful side effects that can occur. CytRx may one day replace doxorubicin and offer patients an alternative treatment that is not only more effective but less harmful.
Matt Levy is a research analyst with Onyx Research Associates based out of Charlotte, North Carolina. Matt spends most of his time researching micro-cap and small-cap equities that are severely undervalued by the market. After a careful look at both fundamentals and industrial changes, Matt is able to uncover promising investment opportunities.
More From Wall St. Cheat Sheet: