Good News for Dad: Increased Spending Projected for Father's Day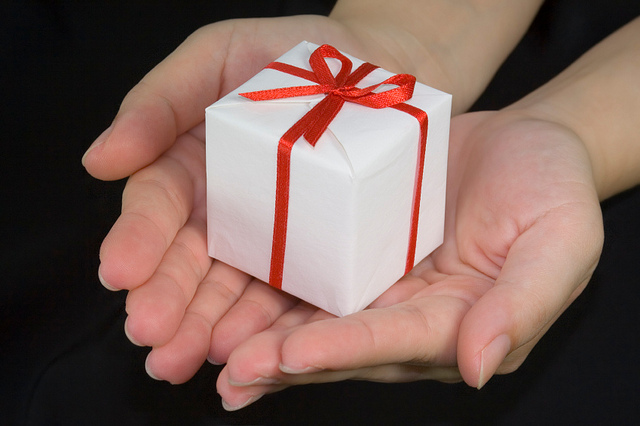 There's good news for Dad this year: Americans are expected to spend more money on him on his special day compared to past years, and he has the economy to thank for that.
A report by IBISWorld this week contends that the rebounding economy will allow Americans to spend more money on their fathers this year, and their gift choices will reflect the specific markets that have been restored in the economic recovery. Father's Day spending is projected to surpass 2012′s total sales by 2.1 percent, coming in at $13.2 billion.
If your dad secretly hates when you buy him clothes, then he may be in luck. While clothing used to be the long-standing popular choice for fathers, its sales are expected to decline in favor of more expensive gifts such as electronics and home-improvement tools.
Why a specific increase in home-improvement gifts? It's the same explanation for why spending on automotive accessories is estimated to drop 3.4 percent from 2012: the alignment of U.S. recovery. The automotive industry has yet to show signs of significant growth, fueling diminished sales of car accessories.
Using the same logic, the rise in housing prices and disposable income levels after the recent housing crash have taught consumers to be on a tight budget and  put time and money into do-it-yourself home repairs, rather than hiring outside workers. This then accounts for the rise in home-improvement gifts. Why hire a contractor when you can get your dad his own hammer?
Meanwhile, other categories that are expected to see significant sales include "special outings," such as dining out and watching sports events, and "other," encompassing books, CDs, personal care products, and sporting goods. Now that consumers have more disposable income, they are more willing to spend money at restaurants and buy discretionary gifts such as golf clubs. Special outings are expected to account for 18.8 percent of total holiday sales while the other category will make up 18.4 percent of them.
Ibisworld also predicts a rise in greeting cards sales, jumping 9 percent to 2012. While consumers were once more likely to buy a present or a card, now that they have more flexibility, they're more able to buy both.
Don't Miss: Will Bank of America Continue Its Powerful Move Higher?