Good News for Ford and GM, Wal-Mart Continues Expansion: Market Recap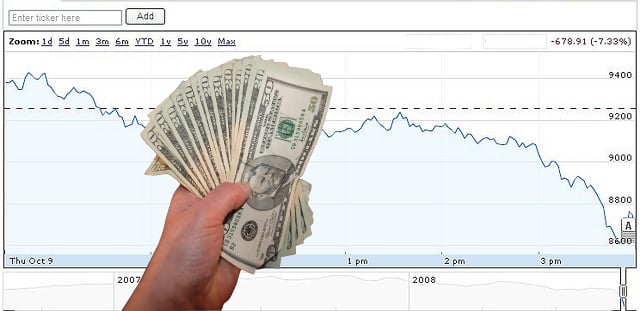 U.S. stocks fell today, erasing earlier gains and leaving the S&P 500 below its average from the last 50 days. Stocks rose earlier on data that manufacturing had exceeded estimates, but investors are waiting on the monthly jobs report and more information about corporate earnings before getting too confident.

Gold: -1.14% to $1,241.40  Oil: +1.42% to $99.38 per barrel  U.S. 10-Year: -0.02 to 2.47%
Is the Housing Recovery Still Pushing Forward?: With the help of low mortgage rates and inventory levels, the real estate market continues to relentlessly charge higher. In May, home prices increased on a year-over-year basis for the fifteenth consecutive month. CoreLogic, a leading property information and analytics provider, reported its home price index gained 2.6 percent in May from the previous month… (Read more.)
Rising Factory Orders Show Manufacturing Strength: Total new orders for manufactured goods increased 2.1 percent on the month in May to $485.0 billion, according to the U.S. Census Bureau. This followed an upwardly-revised increase of 1.3 percent in April (previously 1.0), and beat expectations for an increase of 2.0 percent… (Read more.)
U.S. Economic Confidence, Better But Not Fully Positive: If you ask around, Americans will say that the economy is their top concern for the nation's future. According to an open-ended Gallup survey published at the end of June, 17 percent of Americans say that "the economy" is their greatest worry, while related economic topics flesh out the top three: debt/deficit/nation's finances at 11 percent, and employment/jobs at 6 percent… (Read more.)
Here's your cheat sheet to today's top stocks stories:
Ford Motor Co. (NYSE:F) beat its competitors with a 13 percent rise in its United States auto sales, while General Motors Co. (NYSE:GM) posted 6.5 percent growth, Fiat-owned (FIATY.PK) Chrysler Group notched 8.2 percent growth, and Toyota Motor Corp.'s (NYSE:TM) U.S. auto sales climbed 9.8 percent. In total, Ford sold 235,643 vehicles in the U.S. during June, an increase from 207,759 a year ago, but 4.4 percent below May's total… (Read more.)
American Airlines (NYSE:AMR) and US Airways Inc. (NYSE:LCC) don't have a match made in merger heaven quite yet. Reuters, citing confidential sources, reported Monday that nineteen attorneys general, led by Greg Abbott of Texas, are working with the U.S. Department of Justice and Department of Transportation to review the deal. The planned merger, announced February 14, would create the world's largest airline, a chief concern of the probe… (Read more.)
Wal-Mart Stores Inc. (NYSE:WMT) is continuing its expansion into the southern hemisphere.  According to company sources, not only will the retail giant expand its South American footprint in Peru, but it will also finally move forward with its plans in India. It doesn't come as much of a surprise that Wal-Mart is itching to break into Peru, as Reuters reports that retail sales there are expected to grow 20 percent, and the country's economy is booming… (Read more.)
General Electric's (NYSE:GE) $4.3 billion purchase of the aviation business Avio S.p.A. has received approval from the European Commission after assuring the acquisition would not interfere with Avio's involvement in the European jet fighter project (Eurojet). Avio, an Italy-based manufacturer of aviation propulsion components and systems for civil and military aircraft, is a key contributor to the consortium working on the Eurojet project… (Read more.)
BP PLC (NYSE:BP) has shelled out tens of billions of dollars to settle criminal charges tied to the 2010 Deepwater Horizon oil spill, clean up the Gulf of Mexico, and make restitutions to those affected by the disaster, so $7 million may not seem like a hefty charge. That's the price tag of the settlement reached to resolve lawsuits filed last year after the oil producer recalled approximately 4.7 million gallons of tainted gasoline that was processed at the company's Whiting refinery… (Read more.)
General Motors Co. (NYSE:GM) continues to have a good summer as the U.S. automaker who just a few years ago was deflecting "Government Motors" jibes and struggling to stay above water. The company has been able to turn itself around and start resurrecting sales again, a reality evidenced by its latest sales victory… (Read more.)
Don't Miss: Case Closed: Ford Is Writing to Taurus and Mercury Sable Owners.
Follow Jacqueline on Twitter @Jacqui_WSCS