Good News, Microsoft: Motorola's Patent Appeal Didn't Work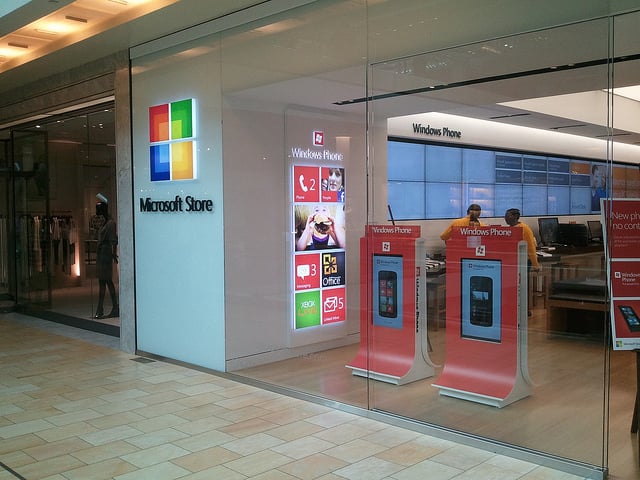 A Google (NASDAQ:GOOG) subsidiary, Motorola Mobility LLC,  took a hit Monday when it lost a bid it made in the U.S. Court of Appeals to invalidate a Microsoft Corp. (NASDAQ:MSFT) patent that granted a ban on U.S. imports of some mobile phones. As a result of the decision, Motorola Mobility has had to concede that it infringed on Microsoft's patent after previously arguing that the technology wasn't new.
Motorola Mobility had previously claimed that the inventions covered under Microsoft's patent were invalid because a similar technology was used in Apple Inc.'s (NASDAQ:AAPL) failed Newton personal digital assistant, which originally began development in 1987 and was available in the early 90s. Some of the electronic engineering and manufacture of the device was undertaken by Motorola.
Microsoft's patent covers a method the company's products use to sync calendars with computers; it's a technology that is part of Microsoft's ActiveSync software; Motorola Mobility licensed the software before the two companies started feuding. The case over the ActiveSync software is only one facet of a larger war between the two tech giants. Microsoft claims that Google's Android phones, which are currently dominating the smartphone market, are using their technology.
Google's Android operating system is the singular most popular operating system currently on the market for smartphones, claiming more than 80 percent of the global market in the third quarter, while Microsoft's equivalent, an operating system used by Nokia in the Lumia phones, holds less than 4 percent.
Microsoft's patent is due to expire in January of 2014, and while this means that Google wouldn't face any of the ramifications on the proposed import ban of it's phones, Microsoft is holding out in the hopes that the cases against Google's subsidiary will help them in seeking cash compensation in a district court, and continues to maintain that any Motorola Mobility phone using the syncing feature is infringing on the company's patent. Further, Microsoft has sued both the U.S. Customs and the U.S. Border Patrol for allowing their competitor's phones to be imported into the country. The government asked that the case be dismissed.
The quarrel between the two companies is hardly one-sided, however. In the past Motorola Mobility attempted to block imports of Microsoft's Xbox video-gaming console at the U.S. International Trade Commission, a case that also failed to hold the attention of officials.
Don't Miss: Analyst: Apple's iPhone Will Dominate U.S. Market by 2017.