Google Embraces Facebook's Mobile Unit and 3 Other Hot Stocks
Thursday saw the introduction of the Facebook (NASDAQ:FB) phone, which the company is working on in cooperation with HTC.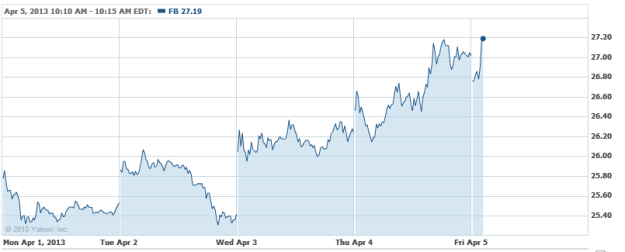 "With phones, there's no room for a right-hand column of ads. That forced us to think about what the business looks like on mobile," says Mark Zuckerberg, Facebook's CEO. Facebook Home, as the company's mobile platform is called, ingrains Facebook into the basic Android operations of the phone, kicking out one key feature — Google's (NASDAQ:GOOG) home page web search bar, a staple on Android-based devices. This is an important bit, because Google's primary business is its advertising, seen on its web search pages. However, the company did not seem too concerned.
"The Android platform has spurred the development of hundreds of different types of devices. This latest collaboration demonstrates the openness and flexibility that has made Android so popular. And it's a win for users who want a customized Facebook experience from Google Play — the heart of the Android ecosystem — along with their favorite Google services like Gmail, Search, and Google Maps," said Google's statement, seemingly devoid of any cold feelings towards the social media giant…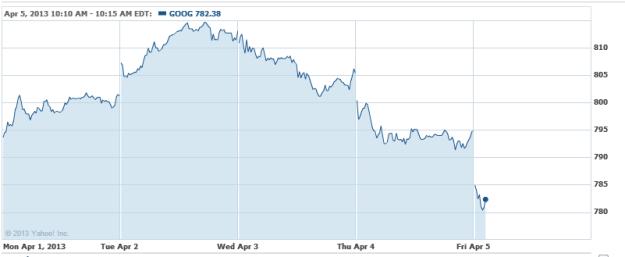 Pharmaceutical giant AstraZeneca (NYSE:AZN) has been having a busy week, and it looks as if it will be ending it on a less than pleasant note. Its drug is designed to target rheumatoid arthritis, fostamatinib, was observed to have adverse side effects in the late stage trials. The most commonly reported adverse events were typical of those seen in earlier studies, including hypertension, diarrhea, nausea, headache and nasopharyngitis (common cold), the press release said. The drug, which is licensed through Rigel Pharaceuticals (NASDAQ:RIGL), sent the company's shares tumbling over 30 percent, while AstraZeneca only fell 0.06 percent.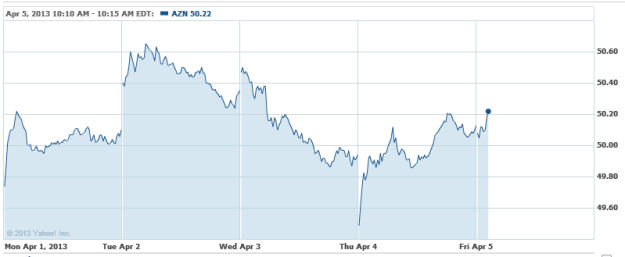 AB InBev (NYSE:BUD) reportedly close to settling matters with the U.S. Department of Justice, that would grant the company approval for a full takeover of the U.S. operations of Grupo Modelo, for $20.1 billion. An announcement is slated for next week. The deal would also grant a brewery that Modelo built to Constellation Brands (NYSE:STZ), and the department is reviewing Constellation's plan to boost brewing capacity at the Piedras Negras plant by about 70 percent to ensure that Modelo-brand products would remain viable competitors in the U.S. beer market, Bloomberg said.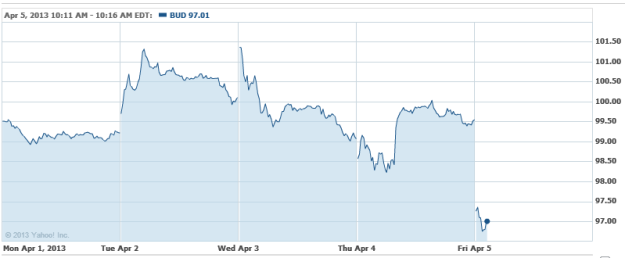 Don't Miss: Here's A Surprising Change in the Guard at Hewlett-Packard.