Google Gives Ads to Maps, America Movil Pitches Bid for KPN, and 3 More Hot Stocks
Google Inc. (NASDAQ:GOOG): Google will be taking advantage of the 1 billion or so people who use its Maps program each month by installing search-based local ads. The ads, designed for Google's mobile platform, will appear at the bottom of their phones; Google will get paid when users tap an ad to get more details, and when they tap to obtain directions or place a call.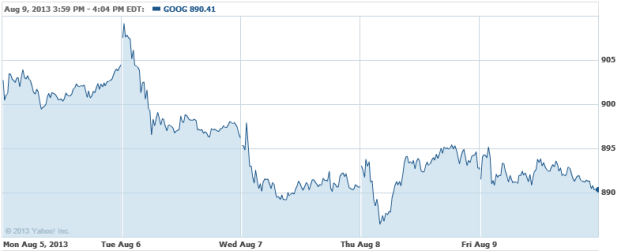 America Movil SA de CV (NYSE:AMX): Shares are trading down over 6 percent as the company announced that it's initiating a bid to acquire the rest of the Dutch carrier KPN for 2.40 euros per share, or a 20 percent premium to Thursday's closing price. America Movil already owns 29.8 percent of KPN, while the remaining 70.2 percent stake that America Movil doesn't own is valued at 7.2 billion euros.

Goldman Sachs Group (NYSE:GS): Goldman has found itself at the heart of more aluminum-related lawsuits. This time, a steel-railings manufacturer from Texas called Viva Railings and a scrap metal dealer from Michigan called Regal Recycling have joined forces in suing the bank. Goldman is accused of allegedly artificially boosting the price of aluminum by hoarding the metal in its warehouses.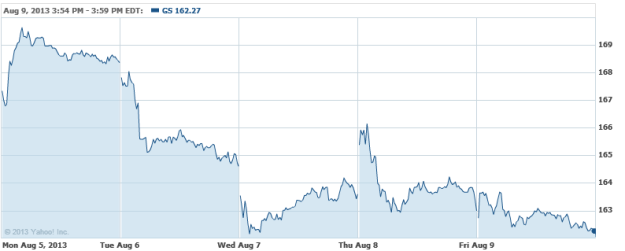 PetroChina Company Ltd. (NYSE:PTR): PetroChina will be joining Exxon Mobil (NYSE:XOM) in the development of the enormous West Qurna oilfield in Iraq, Reuters is reporting. PetroChina is also in talks with Lukoil for a stake in another development project at the field, West Qurna-2, according to the latter.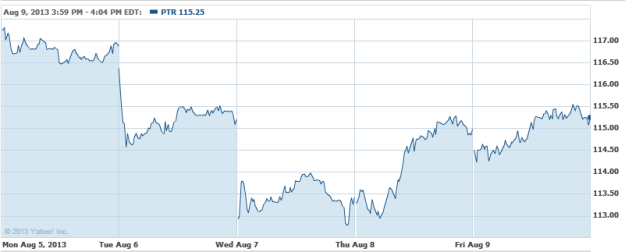 HSBC Holdings (NYSE:HBC): HSBC has made Stephen Williams the head of capital financing for Asia Pacific, where he will oversee the entirety of the firm's "capital markets and deal execution capabilities for the region." Its one of many moves that the bank is making to restructure its international operations, as well as within the global banking and markets division.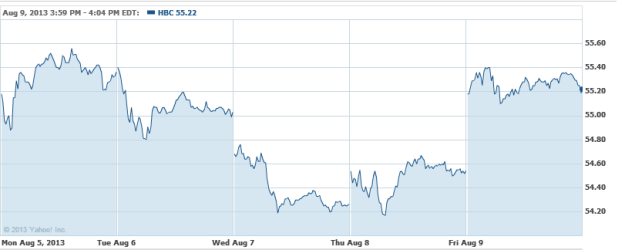 Don't Miss: 5 Reasons Spotify Isn't Scared of Apple and Google.