Google Is Helping Starbucks Serve Up Faster Wi-Fi Speeds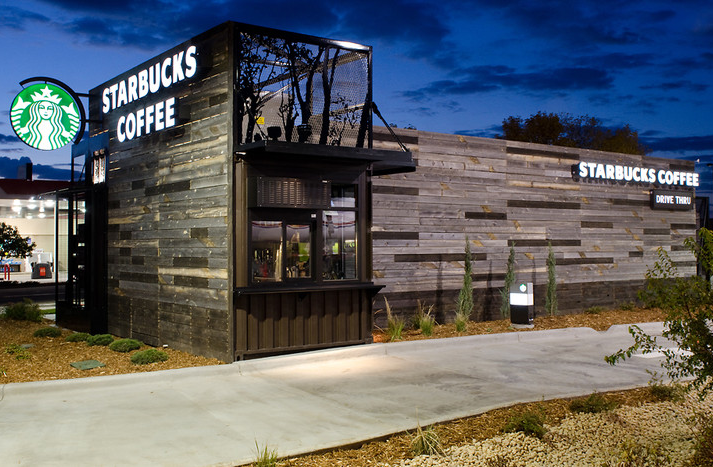 In another move that proves Starbucks's (NASDAQ:SBUX) commitment to the consumer experience, the coffee shop operator has announced a new partnership with Google (NASDAQ:GOOG) that will result in Wi-Fi speeds up to 10 times faster in all of the company's U.S. locations.
CNET reports that the world's largest coffee company currently gets its Wi-Fi service from AT&T (NYSE:T), which connects Starbucks stores with a T1 line for 1.5 megabit speeds. But while the chain has been happy with AT&T's business, it is ready to upgrade its system and allow its caffeinated consumers to access the Internet at even quicker speeds.
While Starbucks didn't initially plan on upgrading all of its stores with Google, the company ultimately did decide to boost the service in all of its locations, although its results will vary from store to store.
Starbucks will start launching faster Internet services at its 7,000 U.S. locations in the next few months, although the stores with the highest Wi-Fi usage will likely see changes first. The company expects the final transition to be complete within 18 months and says it looks forward to better serving its customers.
The upgrade comes just days after the coffee giant announced its plans to start a first round of testing new wireless charging technology that could eventually allow all of its customers to charge their mobile devices as long as they also have the necessary accessories. Thanks to technology compatible with the Power Matters Alliance, Starbucks has been able to forge a partnership with Duracell Powermat to test whether wireless cellphone charging could prove lucrative in a venue like coffee shops.
Starbucks's new spate of technology upgrades reflect the company's commitment to ensuring that its customers are not only satisfied with their cup of coffee but also with the level of service they receive while inside a store. Many of the caffeine giant's consumers not only grab and go but also grab and sit, and that's why Starbucks wants to guarantee they are happy with the speed of available Internet access.
Starbucks maintains that it wasn't actively looking to cut ties with AT&T, but that the new partnership with Google formed out of mutual interest between the two companies, CNET reports. The coffee chain operator saw Google as a vehicle through which it could access faster Internet service, and that quicker network is now imperative as both mobile and PC users are beginning to stream videos and download large files that demand the best connection speeds.
Now, Starbucks is certain that its quicker service will attract more customers and convince them to stay longer in the store, upping the chance they'll make more than one purchase.
Don't Miss: Livable McDonald's Wages Only Mean Big Mac's Price Gets a Little Bigger.