Google Keeps Vevo Out of Facebook's Paws and 3 More Hot Stocks
Google Inc. (NASDAQ:GOOG): Google is renewing its contract with Vevo, a top online video platform, in addition to taking a stake in the company. Under the terms, YouTube would pay $50 million for a 7 percent stake in Vevo, allowing YouTube to remain atop the throne of Internet video. Additionally, the deal has the added perk of keeping Vevo at a safe distance from Facebook (NASDAQ:FB), which has also been in talks with the company about investments.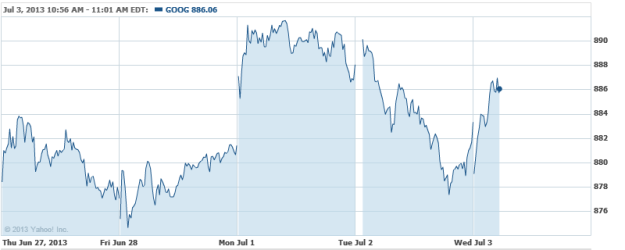 General Electric Co. (NYSE:GE): GE has promoted from within, assigning three insiders to prominent roles at the company. Hasan Dandashly was named vice president of downstream technology solutions in the company's Oil & Gas division, Jamere Jackson became chief financial officer of the unit's Drilling & Surface arm, and Monish Patolawala has been made chief financial officer of GE Transportation.

BP PLC (NYSE:BP): Louis Freeh, a former FBI chief, has been appointed to investigate alleged improprieties by an attorney involved in oversight of settlement payments related to the 2010 Deepwater Horizon oil spill. BP maintains that the court-appointed administrator has approved payouts that are either too large or go to parties that didn't actually suffer losses from the spill, and has called for an independent investigation into the matter.

Immunomedics Inc. (NASDAQ:IMMU): Immunomedic's Clivatuzumab treatment "may offer an attractive alternative" for relapsed pancreatic cancer patients, at least according to the company. Relapsed pancreatic cancer patients have limited options for treatment. The company said its results from a Phase 1b study were "encouraging," and it notes that "repeated cycles of yttrium-90 Clivatuzumab treatments extended survival when compared to a single cycle." Regardless, shares are down more than 6 percent.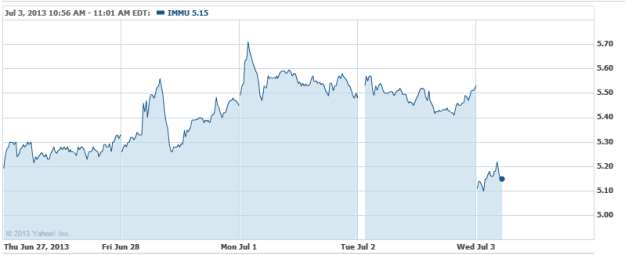 Don't Miss: Can Facebook Become a Mobile Game Publisher?