Google Nears Waze Deal, Honda and TRW Cope With Recall, and 2 More Hot Stocks
Google (NASDAQ:GOOG): The company's $1.3 billion purchase of Israeli-based Waze not only pulls the carpet out from under Facebook (NASDAQ:FB), but issues a significant blow to Apple (NASDAQ:AAPL) as well, as it tries to get its own maps system underway. The purchase puts Google on the edge of crowdsourced maps/traffic/POI data, and pours water on the circuits for Facebook's local content strategy. However, Google could very well run into some antitrust issues, so stay tuned.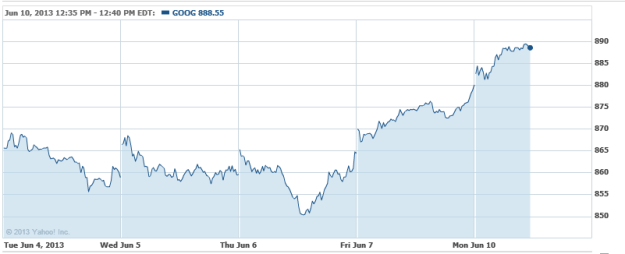 Honda Motor Co. (NYSE:HMC): Honda has joined the recent stream of automotive recalls, as U.S. safety regulators have added about 320,000 older model Honda Odyssey minivans to a widening probe of faulty air bags that affects at least three automakers and more than two million vehicles. The units were made by TRW Automotive (NYSE:TRW), and can reportedly inflate on their own without a crash and potentially injure the occupants of the front two seats.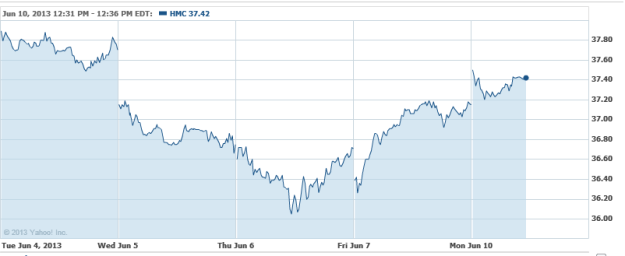 Monsanto Company (NYSE:MON): Monsanto shares have gotten a boost on the news that China has approved the company's engineered Intacta soybeans to be exported from Argentina, according to the latter's agricultural minister. It "checks the single most important box in our Monsanto investment thesis," according to Morgan Stanley.

Isis Pharmaceuticals, Inc. (NASDAQ:ISIS): Isis has closed on another licensing deal for its antisense technology, this time from Xenon Pharmaceuticals, which has exercised an option on XEN701. The drug is designed to inhibit the production of hepcidin for use in treating anemia of chronic disorders, and Xenon is set to develop it for use battling kidney disease. Xenon will pay Isis $2 million for XEN701, in addition to milestone and royalty payments.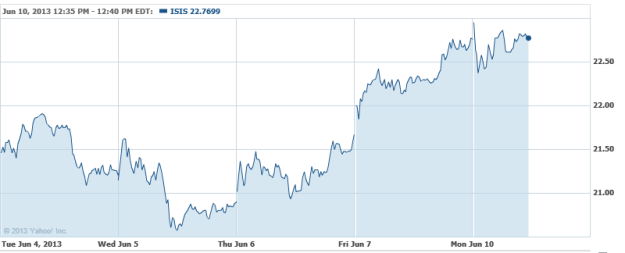 Don't Miss: Apple's New WWDC Banners Promise a 'Whole New World'