Google Plagued by Copyrighted Content and 3 Hot Stocks Sparking Chatter
AOL, Inc. (NYSE:AOL): Current Price: $33.90
The company reports a Q4 revenue totaling $599.5 million, consensus $573.71 million. Furthermore, the company reports an Q4 adjusted OIBDA $123.3 million.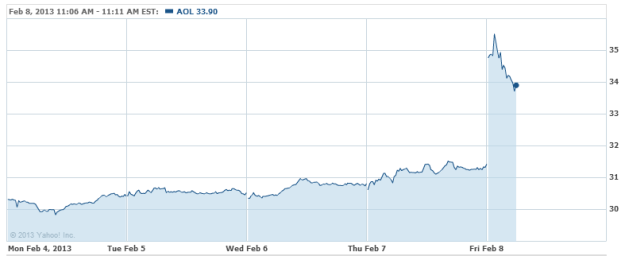 Google Inc. (NASDAQ:GOOG): Current Price: $785.02
Apparently, a lot of illegally uploaded movies have been added to YouTube (NASDAQ:GOOG), according to the Wall Street Journal. Hundreds of full-length feature films, including blockbusters, were illegally uploaded to the video site, gaining hundreds of millions of views over the past year. However, it is possible for the movie studios to block the films via the use of a YouTube program for identifying their copyrighted content.
Are these stocks a buy or sell? Let us help you decide. Check out our Stock Picker Newsletter now.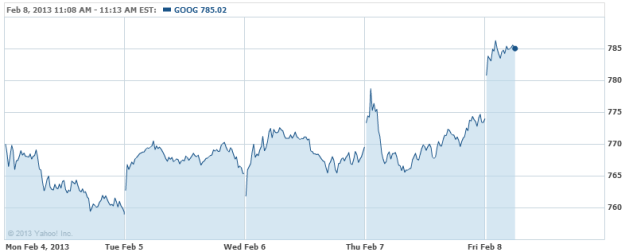 McDermott International Inc. (NYSE:MDR): Current Price: $13.15
McDermott was chosen by Saudi Aramco to carry out the phase two upgrade of the giant offshore Safaniyah oilfield as it beat out a US-based company and Italy's Saipem, according to Upstreamonline.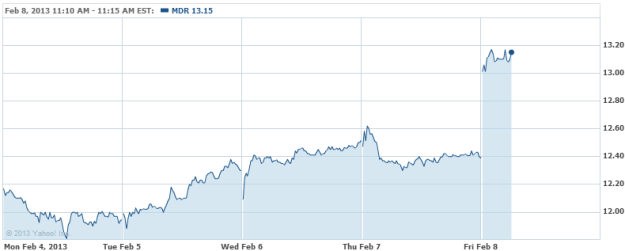 Moody's Corp. (NYSE:MCO): Current Price: $44.74
The Justice Department chose to sue Standard & Poor's (NYSE:MHP), which has investors questioning why Moody's Investors Service and Fitch Ratings did not face a similar response for awarding the same top grades to troubled mortgage bonds and other debt securities, Bloomberg reports.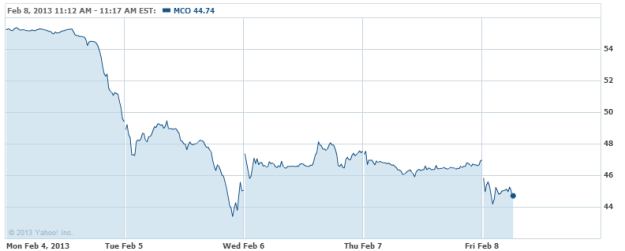 Don't Miss: Is India Ready to Love Apple?