Google Plans a Shopping Spree, Statoil is on Track, and 3 More Hot Stocks
Google (NASDAQ:GOOG): Google is opening up to private equity firms, as it hits the warpath looking for acquisitions, marking the first time that it would consider forging alliances with private-equity firms to help it structure deals. Google M&A Manager Don Harrison says that the company is considering making major purchases after its acquisition of Waze. "We apply something called the toothbrush test, which is we ask ourselves, 'Is this something people use once or twice a day and does it solve a problem?'" Harrison said.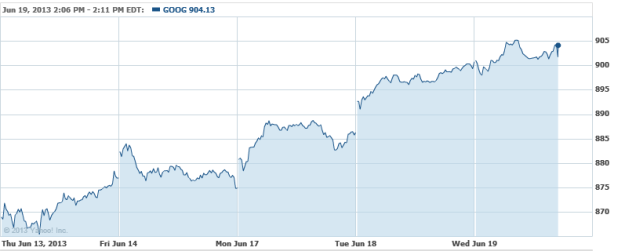 Statoil ASA (NYSE:STO): Statoil has reported that it is on track to meet its production targets in Norway, and that it will meet its goal of 2.5 million barrels of oil equivalent per day in the fiscal year of 2020 — at least. The company's production guidance for the fiscal 2013 also stays firm, and is expected to be lower than in the previous year.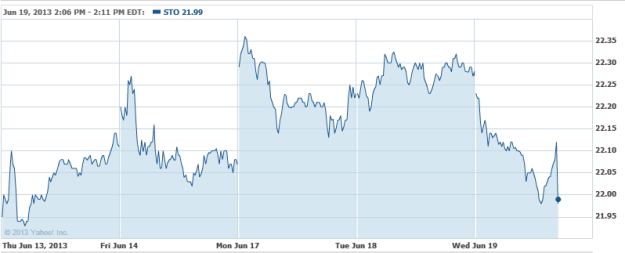 Starbucks Corporation (NASDAQ:SBUX): Jefferies maintains its Buy rating on the coffee chain, after digesting its presentation at the firm's consumer conference yesterday. "Management highlighted the SBUX's post-recession transition to a more diversified growth strategy, and outlined key retail initiatives as well as the growing channel development opportunity. We think SBUX has the best visibility in large-cap growth," the analyst said.

Vivus Pharmaceuticals (NASDAQ:VVUS): Vivus' Stendra erectile dysfunction drug demonstrated a statistically significant improvement when compared to a placebo, in a trial of 440 patients between the ages of 40 and 70. The aim of the study is to have the medication to take effect within 15 minutes of being consumed, as a major problem with other treatments is that patients are advised to wait one to two hours for the drugs take effect, or they have to be consumed daily.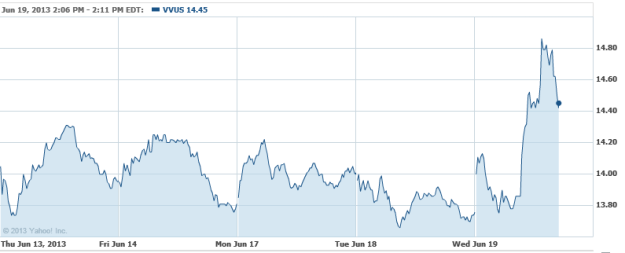 Vanda Pharmaceuticals (NASDAQ:VNDA): Shares have cratered nearly 25 percent, following a less than favorable piece by Adam Feuerstein that criticizes the design of the company's Phase III trial for Tasimelteon, a medication aimed at a rare sleep disorder prevalent in blind patients, whose sleep schedules are turned around due to their lack of light perception. Feuerstein notes that the trial design has "changed numerous times." Specifically, Feuerstein notes that the company changed the primary endpoint to a measure it created which "has never been used before in sleep-drug clinical trials [and is not ] endorsed by the FDA."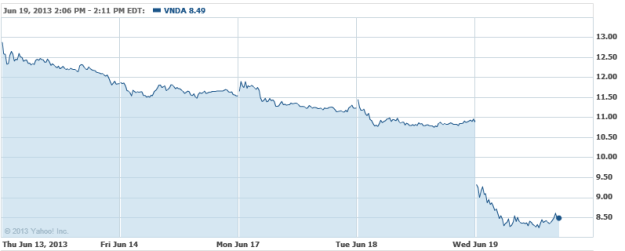 Don't Miss: Is Samsung Not the Apple Rival It's Billed As?