Google Saves HP's Quarter and 3 More Hot Stocks
Google (NASDAQ:GOOG): During the earnings call on Wednesday, Hewlett-Packard (NYSE:HPQ) CEO Meg Whitman attributed the company's better than anticipated performance to strong tablet sales — tablets that run Google's Android. The open-source system helped HP salvage its mobile platform offerings, after discontinuing its Palm and webOS TouchPad in 2011. "If we have the right product and the right price, the channel still loves H-P and they want to sell our products," Whitman said. "Frankly, having Android products helps a lot."

Apricus Biosciences (NASDAQ:APRI): An announcement of a proposed public offering of stock and warrants sent shares of Apricus tanking in after-hours trading on Wednesday, and the nosedive has continued in pre-market trading on Thursday. The deal includes a 30-day option to purchase additional shares and warrants to cover over-allotments, if any. Lazard Capital Markets is the firm in charge of the books.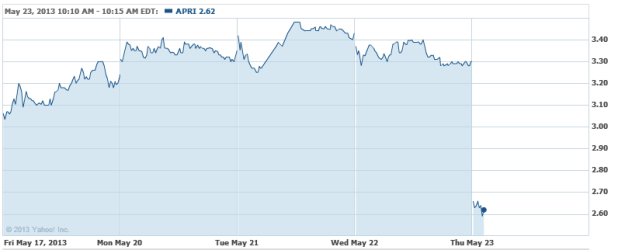 Johnson & Johnson (NYSE:JNJ): The Pharmaceuticals Business Review has commenced. The company is expecting to file another 10 applications for new products, and hopes for 25 product extensions over the next four years. Johnson & Johnson has yielded 11 new product launches since 2009, more than doubling its productivity over the previous four years as well.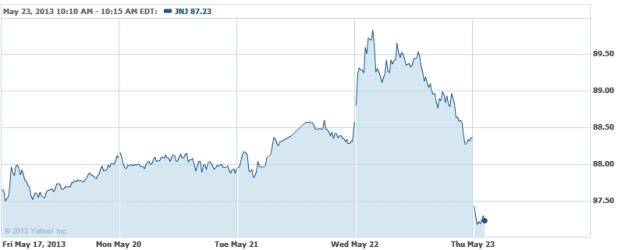 Ralph Lauren (NYSE:RL): Earnings per share of $1.37 was enough to beat by $0.07, although a revenue figure of $1.6 billion missed by a hair, off estimates by $0.1 billion. Though retail performed strongly, unfavorable currency swings held the total revenue back. Operating expenses reflected as a percentage of sales remained consistant with the same quarter of the year prior, and the full year 2014 guidance notes a 4 percent to 7 percent forecast for revenue growth and capex spending of $350 million-$450 million.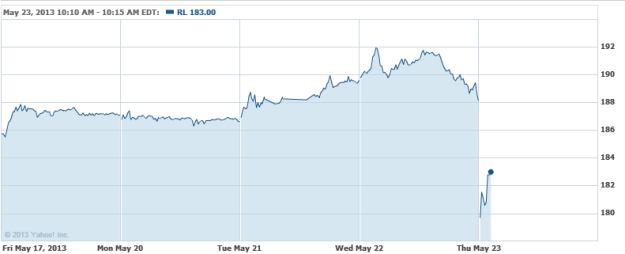 Don't Miss: Is Bing Really Better Than Google Search?