Google's $1,000 Chatter Returns and 4 Other Hot Stocks
Speculation is rife that Google's (NASDAQ:GOOG) share price may hit $1,000 by 2014. Some observers might be forgiven for remembering that analysts said Apple (NASDAQ:AAPL) would move to the same levels. However, Apple should have kept on keeping on; a grand for Google might not be overly optimistic.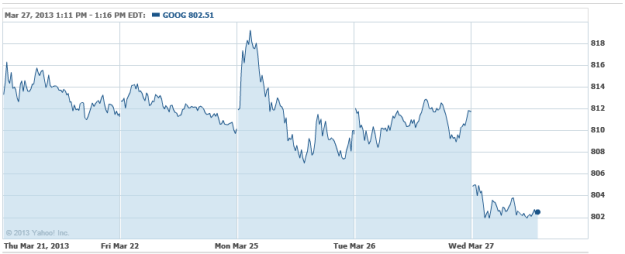 The United Kingdom's HSBC NYSE:HBC) faces few competitors for its financial services to small- and mid-size businesses. Shares trade at 15 times trailing earnings, 1.2 times book value and 4 times cash flow, yielding a 3.7 percent dividend.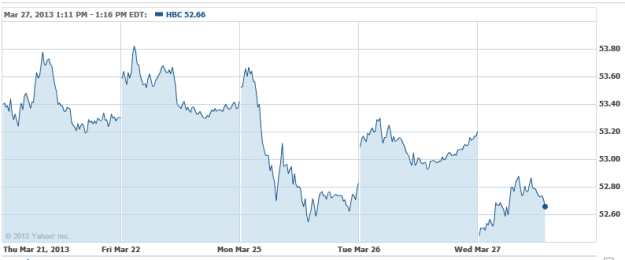 Barclays (NYSE:BCS) is offering to repurchase as much as $1 billion worth of its debt with cash via a modified Dutch auction as part of its current liability-management program.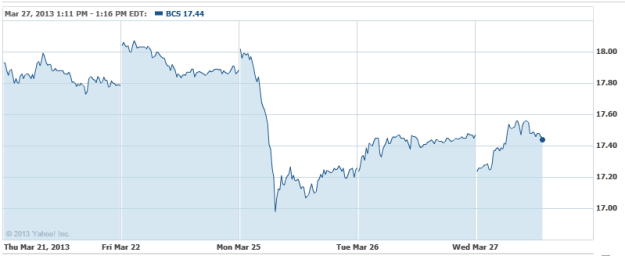 Prosecutors are investigating whether JPMorgan Chase (NYSE:JPM) withheld information in connection with Bernie Madoff, and the bank is also facing a criminal inquiry as to whether it lied to investors and regulators concerning its multibillion dollar trading loss, according to The New York Times. In the meantime, the sources added that at least two JPMorgan board members were concerned about the bank's "mounting problems" as a minimum of eight federal agencies are investigating the Wall Street bank.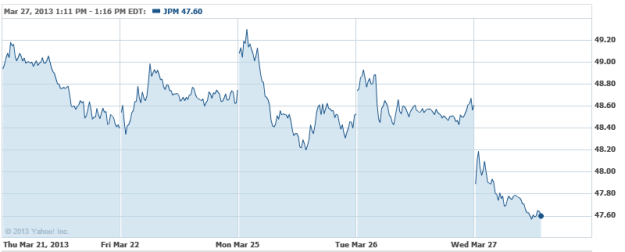 Wal-Mart (NYSE:WMT) has said that  it is 'probable' that it will incur a loss because of ongoing bribery inquiries by itself and government agencies, but that it is too soon to speculate on the magnitude of the damage. At the same time, Wal-Mart said it does not expect the loss to be material. The statements appeared in a filing with the U.S. Securities and Exchange Commission filing late Tuesday.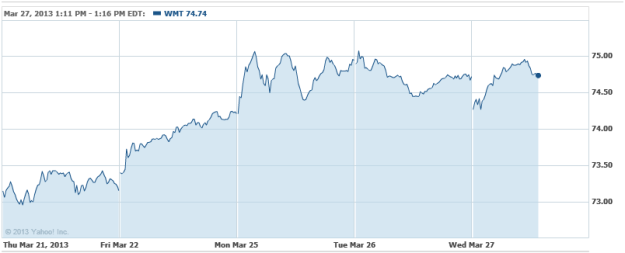 Don't Miss: Intel Has Plans That Could Revolutionize Pay-TV.