Google's Game Console, Accenture's Mixed Results, and 3 More Hot Stocks
Google (NASDAQ:GOOG): Google intends to go up against league leaders Microsoft (NASDAQ:MSFT) and Sony (NYSE:SNE) in the game console space, as it is developing a game console and a smart watch based on its Android platform, sources told The Wall Street Journal. Games that run on Android software have proved particularly popular, and they are growing more quickly than games made for the big-name consoles. Additionally, the company is planning to release a second version its media streaming device, the Nexus Q, which was never actually released to the public.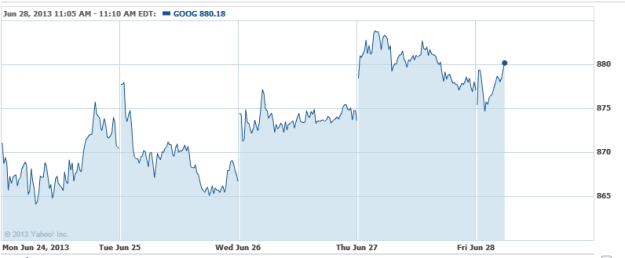 Accenture plc (NYSE:ACN): Shares of Accenture continue the slide sparked in After Hours trading on Thursday, after the company released a mixed report that saw EPS beat expectations, while revenue fell just shy. Both revenue and EPS guidance looking forward fell below consensus levels, while the full year booking guidance remains unchanged. CEO Pierre Nanterme says competition is "stable," but adds that a soft market will lead to price pressure.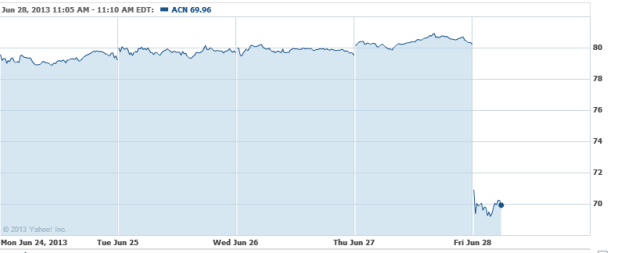 BP (NYSE:BP): A London petroleum engineering professor hired by the oil company has said that the U.S. government overestimated the amount of oil that spewed from the company's undersea Gulf of Mexico well in 2010, by as much as 50 percent. The finding, if proven, could shave about $7 billion from BP's tab for Clean Water Act penalties.

T-Mobile (NYSE:TMUS): T-Mobile is purchasing 10MHz worth of spectrum in the Mississippi Valley from U.S. Cellular (NYSE:USM), which covers some 32 million people. The company is shelling out $308 million for the block, which is nestled in the high-frequency AWS band (better for high-density urban areas), and will be used to support T-Mobile's 4G LTE rollout.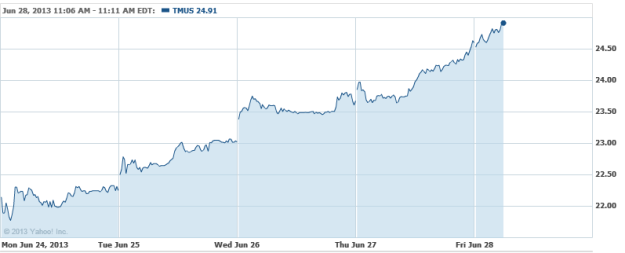 Don't Miss: Yahoo's New News Design Gets Personal!