Google's iPhone Strategy Pays Off, General Electric's Big Investment, and 3 More Hot Stocks
Google (NASDAQ:GOOG): Google's various apps are becoming as widespread on iOS as iTunes and Safari, and app developer Onavo estimates that 69 percent of iPhone owners who have installed one of its apps used a Google-built app in May, up from just 32 percent in August of last year. Google "very consciously made an investment in the quality of the iPhone apps, and their content ultimately is the one that wins," said Onavo CEO Guy Rosen.
General Electric (NYSE:GE): GE Healthcare intends to invest roughly $2 billion over the next five years on developing software for healthcare systems and applications, with its focus on improving hospital operations management and clinical effectiveness, optimizing care across entire populations, and lowering costs.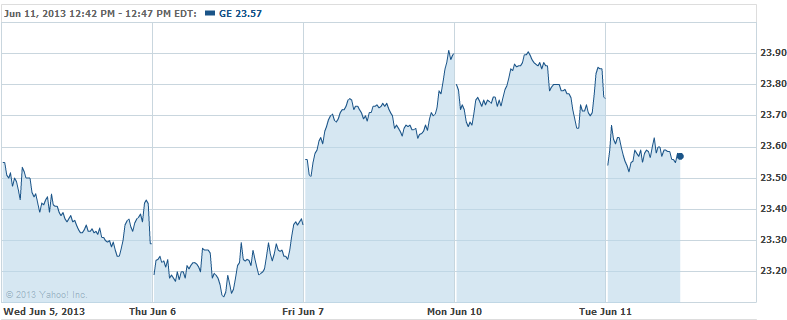 Microsoft (NASDAQ:MSFT): The court of Public Opinion seems to favor Sony's (NYSE:SNE) PlayStation 4 over Microsoft's Xbox One, as it sports a lower price, fewer used game restrictions, and at least 140 PS4 games currently in development. However, PlayStation will now require a subscription to access PlayStation Plus (read: multiplayer gaming). The PlayStation will be priced at $399, $100 less than the Xbox.
British Petroleum (NYSE:BP): The company has announced that the completion of the modernization project at its Whiting Refinery in Indiana remains is on schedule for the end of June, will enable Whiting to process up to 85 percent or so of heavy crude compared to the 20 percent before completion. Whiting can process up to 413,000 barrels per day of oil, and produce up to 15 million gallons of refined products.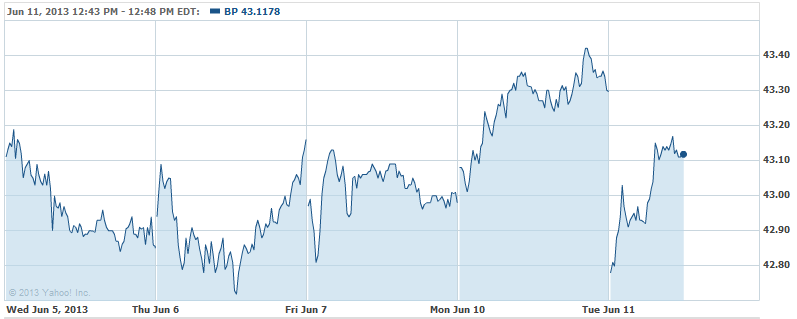 Don't Miss: Can iOS 7 End Apple Picking?