Google's Nexus 7 May Come This Summer and 4 Other Hot Stocks
As the tablet market becomes increasingly aggressive, companies are fighting for every last bit of market share. To undermine the competition, sources are indicating that Google (NASDAQ:GOOG) may be releasing its Nexus 7 tablet in July, and base models could start as low as $149, and would be powered by Qualcomm's (NASDAQ:QCOM) Snapdragon processor, issuing a blow to Nvidia (NASDAQ:NVDA), as Google weighed both U.S. chipmakers' processors but finally decided on Qualcomm's for power reasons, one of the sources added.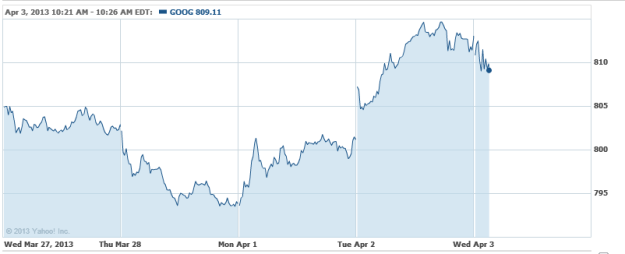 Dish Network (NASDAQ:DISH) has offered details about its proposed bond program. The network subsidiary DISH DBS Corporation has priced an offering of a $1.1 billion aggregate principal amount of 5.125 percent Senior Notes, due in 2020. Additionally, the firm has also issued a $1.2 billion aggregate principal amount of 4.25 percent Senior Notes, due in 2018, it said. The money raised from the issuance will likely be used for "wireless and spectrum-related strategic transactions."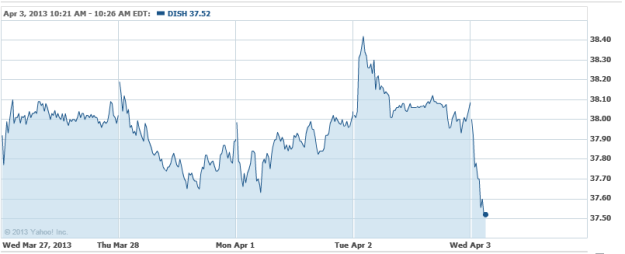 Shares of Caterpillar Inc (NYSE:CAT) were slightly down Wednesday morning, following a downgrade of stock from Buy to Neutral from Goldman Sachs. The price target was cut from $116 to $101. "… in an over-supplied commodity environment we no longer see upside to consensus earnings expectations," said a Goldman analyst. 2013 earnings per share estimates were also victim to the cuts, which were brought down from $8.54 to $7.66.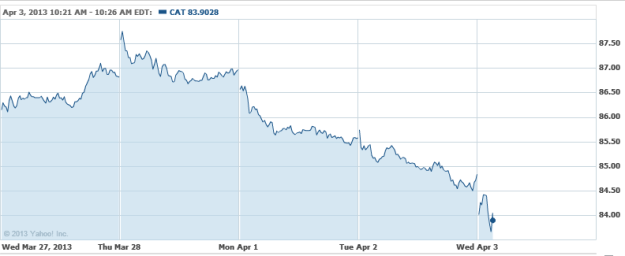 It's been a big morning for AstraZeneca (NYSE:AZN), which announced that its MedImmune division acquired AlphaCore Pharma, a firm specializing in heart treatments. Additionally, the company was given a block on its case with Actavis (NYSE:ACT), which has won the rights to create a generic form of AstraZeneca's Pulmicort asthma treatment. Though the hold is only active until April 12, it will allow AstraZeneca time to regroup and submit an appeal.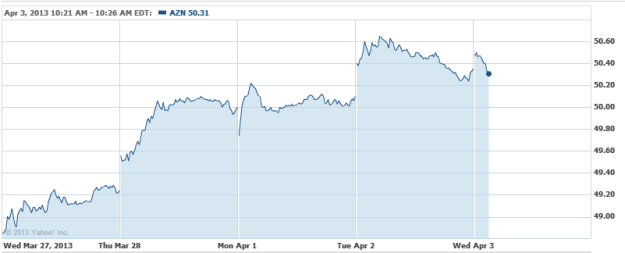 Investing Insights: What Do These Factors Say About Xerox?