GOP: Obamacare 'Honor System' May Lead to $250 Billion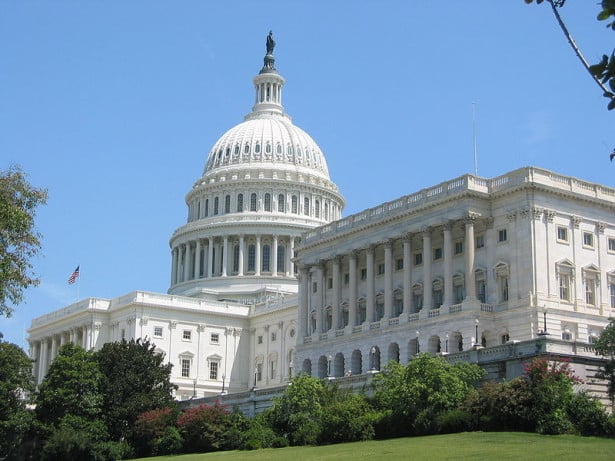 The argument central to the Republican-led opposition of the Affordable Care Act is that the health care reform is unworkable. When the Obama administration announced the one-year delay of the employer mandate, which required businesses with 50 or more full-time employees provide their workers with coverage or face penalties, Senate Minority Leader Mitch McConnell, a Kentucky Republican, said that the decision confirmed his party's argument that Obamacare was not "working the way the administration promised."
The fact that the administration also postponed the Affordable Care Act's requirement that the new insurance marketplaces verify consumers' health insurance status and their incomes, two pieces essential for the function of the exchange system, is seen further proof that the reform is a "train wreck."
Not only has the verification delay become a vital part of anti-Obamacare rhetoric in general, in particular it has become the momentum for a new round legislative efforts to amend the health care reform. The Affordable Care Act's insurance exchanges — which will allow consumers to comparison-shop for health insurance in online marketplaces — will open for enrollment in about two weeks, meaning time is running out for Republicans to defund or repeal the law.
Some Republicans have argued that once that deadline has passed and changes of repealing the Affordable Care Act are close to zero. Senator Ted Cruz of Texas Cruz believes that once the exchanges open, there will be no going back. President Barack Obama "wants to get as many Americans as possible addicted to the subsidies, addicted to the sugar, because he knows that in modern times, no major entitlement has ever been implemented and then unwound," he told radio host Rush Limbaugh in late August.
He, and several other Tea Party-backed conservatives in Congress, are campaigning to defund the health care reform in its entirety by voting down any spending bill for the new fiscal year that funds Obamacare. But the legislation proposed by Representative Diane Black, a Republican from Tennessee, is aimed only at the verification requirement.
During the party's weekly address on September 13, she called for the Democratic-run Senate to pass the "No Subsidies Without Verification Act," which is meant to prevent fraud.
As originally written, the verification systems were meant to determine which exchange enrollees would qualify for new benefits under Obamacare, particularly the federal subsidies. Those subsidies, which come in the form of tax credits, are meant to help those Americans earning less than 400 percent of the federal poverty line to purchase health insurance.
Those earning less than 133 percent of the federal poverty line, or about $15,000, will qualify for Medicaid coverage in Washington D.C. and the 23 states that have decided to expand the program. Additionally, the federal government will need to know who receives health insurance coverage from an employer because workers whose employer-sponsored insurance policy costs less than 9.5 percent of their income do not qualify for tax credits.
"In an attempt to prop up its struggling health care law, the Obama administration decided they'd hand out subsidies without verifying who's eligible. They just want to rely on the honor system," Black explained. "Not only is that unfair to hardworking taxpayers like you, it opens the door a mile wide to fraud and abuse. According to one independent estimate, some $250 billion in bad payments could be doled out over the next decade."
The proposed legislation would stop subsidies from being issued until the federal government implements a system to prevent fraud. Her appeal was directly aimed at those Americans who are concerned about the effect increasing federal expenditures will have on the country's finances. "Your money should be spent wisely or not at all," she said. "And everything we do to stop waste and fix broken government removes obstacles to creating jobs and building a stronger economy."
In conclusion, Black said the legislation affects her personally. "I've been a registered nurse for more than 40 years now, and I can tell you the things patients and their families count on — their doctors, their plans, the cost of their care — all of this comes under siege in the president's health care law.  It won't just fail to keep its promises; it will make things much worse."
Don't Miss: Mr. Market Throws Summers a Farewell Party.
Follow Meghan on Twitter @MFoley_WSCS