Government Issues Didn't Shut Down Retail Sales in October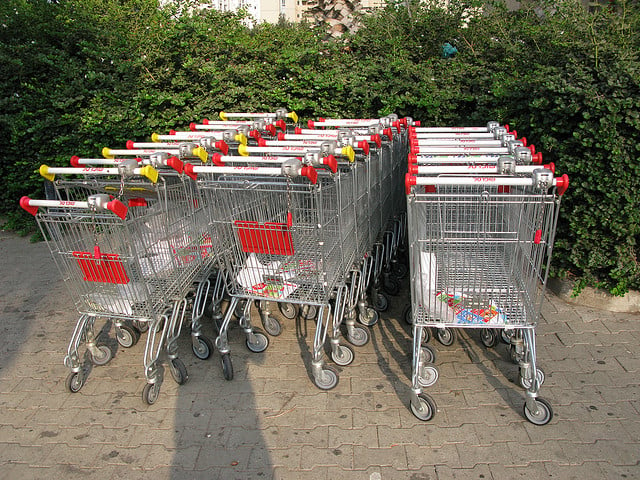 The U.S. Department of Commerce released its report on retail sales for October on Wednesday morning. The results revealed that consumers still opened their wallets during the month despite the partial government shutdown that lasted through the first half of October.
Last month, retail sales rose at their fastest pace since July, driven in particular by the sales of cars and trucks. Sales at U.S. retail stores rose 0.4 percent during the month versus September, beating economist expectations that sales would be flat. U.S. retail sales in October reached $428.1 billion, a growth of 3.9 percent versus a year ago.
The increase is a big surprise, as previous reports have shown that consumer confidence plummeted during October because of the gridlock in Washington. Gallup's Economic Confidence Index dropped 16 points during the month, the biggest decline the index has seen since it began measuring consumer confidence in 2008. The declines in consumer confidence were expected to affect retail sales, as well.
Auto sales in particular were up 1.3 percent. Sales of SUVs and trucks were high as gas prices fell. The cost of gas dropped 4 percent during October and has come down 11 percent since July, according to data from the Energy Information Administration cited by MarketWatch.
Another reason for the increase in auto sales is that the average age of cars being driven in the U.S. is reaching a record high: People need to replace their vehicles, whether it's in their budget or not. Low interest rates on auto loans are also encouraging consumers to upgrade their vehicles, according to MarketWatch.
However, the increase doesn't mean that consumers aren't still being cautious about spending. MarketWatch reports that in 2013, retail sales have  so far only risen 3.9 percent compared to the annual average of 6.3 percent seen since 1980. According to economists, retail sales have remained limp due to an unemployment rate that's still high and slow wage growth.
If we exclude the growth caused by the need for new cars, retail sales still rose 0.2 percent. That shows consumers still spent on clothes, electronics, and hobby items during October despite the shutdown. Again, lower gas prices contributed to Americans having slightly more spending money available during the month.
While the 16-day partial shutdown of the federal government led to a dip in consumer confidence and uncertainty about the economy, it apparently didn't affect consumers' willingness to spend as much as had been anticipated.
Follow Jacqueline on Twitter @Jacqui_WSCS
Don't Miss: The U.S. Economy and the Curious Case of Missing Demand.