Government Reopened: What's Next for Furloughed Employees?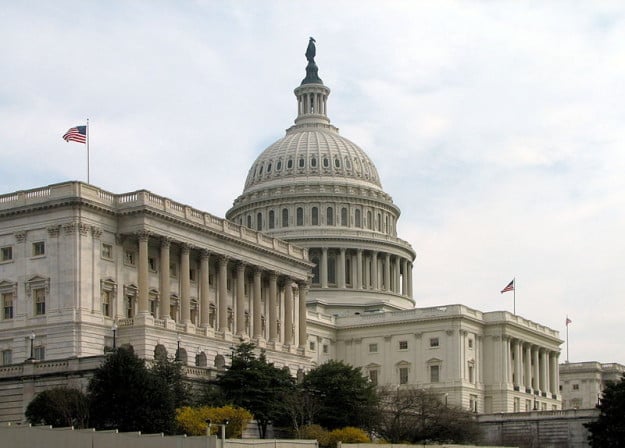 Senate Majority Leader Harry Reid (D-Nev.) and Minority Leader Mitch McConnel (R-Ky.) finally landed on a workable deal, and the government shutdown ended Wednesday. With borrowing authority running out on Thursday, the Wednesday night conclusion to the Washington standoff waited until the last possible moment.
The sixteenth day of the shutdown was a result of Republican refusals to pass a clean spending bill without anti-Obamacare measures. This spawned financial concern that the U.S. might default on its debts — concerns that can now largely be put to rest. With queries about ending the government shutdown all but answered, the only remaining questions concern how the government will go about starting back up.
Speaker of the House John Boehner (R-Ohio) announced late Wednesday afternoon that he was confident the government would be fully open the following day. Looking back to the beginning of the shutdown, furloughed employees were given a blanket statement on October 1, instructing that they would "be expected to return to work on [their] next regular duty day" upon the end of the shutdown.
According to the Washington Post, the Office of Personnel Management handbook gave more flexible direction. "Guidance concerning when furloughed employees should come back to work at the conclusion of the shutdown would have to be tailored to the specific situation.
"In the absence of such guidance, agencies should apply a rule of reason in requiring employees to return to work as soon as possible, taking into account the disruption in the lives and routines of furloughed employees that a shutdown causes," reads the handbook.
The return of employees will likely vary to a certain degree, but it is imminent for all. As reported by the Washington Post, means of communications to furloughed employees is a tricky matter. During the shutdown, employees were disallowed the use of their work phones and emails — meaning wide scale notification by departments to employees is not possible.
Instruction has been given via the general furlough guideline notice, telling employees that they should "monitor public broadcasts and the internet." The Office of Personnel Management also recommended that agencies seeking to contact workers use toll-free numbers and emails for contacting employees. Finally, direction from the Defense Department asks that workers watch the news and visit the OPM website for updates.
Backpay was promised to the approximately 800,000 federal employees when a bill to that effect was presented — by Reps. James P. Moran (D-Va.) and Frank Wolf (R-Va.) — and passed without opposition during the shutdown.
Don't Miss: American Express: Modest Loan Growth and Strong Credit Wins the Race.