Government Shutdown Torpedoes Consumer Sentiment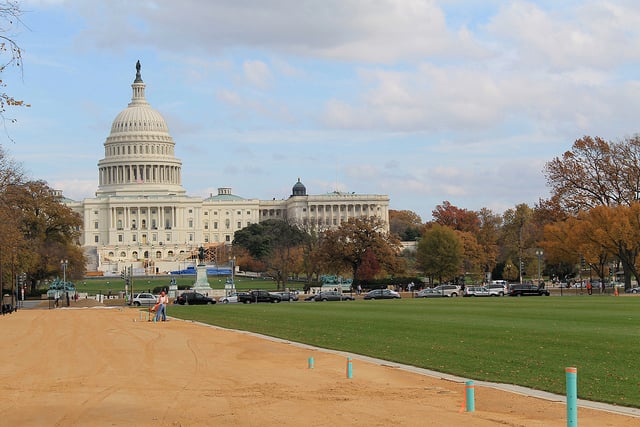 Surrounded by a sluggish economy and the first government shutdown in 17 years, consumer sentiment dropped to its lowest level since the beginning of the year. According to Thomson Reuters/University of Michigan's preliminary reading, consumer sentiment fell to 75.2 in October, compared to September's final reading of 77.5. It was the worst reading since January, when the index was at 73.8.
During the last recession, the index averaged slightly above 64. In the five years before the financial crisis, it averaged almost 90. Consumer sentiment is one of the most popular measures of how Americans rate financial conditions and attitudes about the economy. The University of Michigan's Consumer Survey Center questions 500 households each month for the index.
The results were worse than expected. On average, economists expected an early reading of about 76 for October. In September, the consumer sentiment index posted its first miss of the year and its second consecutive monthly decline.
The reading on current and future conditions were mixed. Current economic conditions, which measure whether Americans think it is a good time to make large investments, edged higher from 92.6 in September to 92.8 in October. However, consumer expectations dropped to 63.9, its lowest level of the year.
"Consumer confidence posted a surprisingly small decline in early October despite widespread awareness of the government shutdown," survey director Richard Curtin said in a statement. "The muted response may be due to consumers giving progressively less credence to the economic scare tactics that have framed the debates over the past few years. To be sure, this can quickly change if the impasse continues."
Other reports are already indicating a stronger affect on sentiment from the government shutdown. According to Gallup, economic confidence in the United States just suffered its worst week since the collapse of Lehman Brothers during the credit meltdown in 2008. Thirty-three percent of Americans also believe the dysfunctional government is the economy's top problem, the highest reading since 1939. In fact, only 18 percent of Americas are satisfied with the way the nation is being governed, down 14 percentage points from 32 percent in September.
Don't Miss: Top 10 States Hurt by the Government Shutdown
Follow Eric on Twitter @Mr_Eric_WSCS